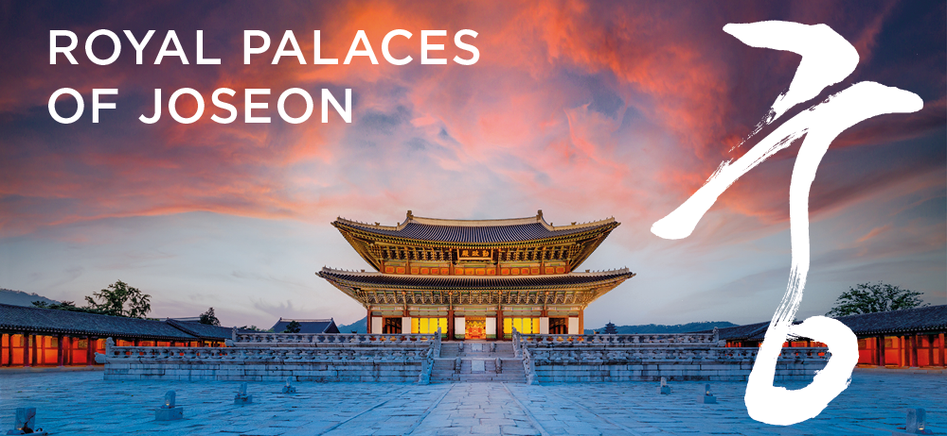 Royal Palaces of Joseon
Entry by advanced booking only (Admission free)
KCCUK exhibition space is reopening from 8th June 2021
Read the instructions below, send us an email or call us on +44 (0)20 7004 2600 to make your bookings.


Event Details:
*The event is free of charge, but booking is essential.
Date: 8 Jun – 21 August
Venue: Korean Cultural Centre
Apply to info@kccuk.org.uk with your name and email address.
How to Visit:
Visitors must book in advance via e-mail (info@kccuk.org.uk) with their preferred Visit Time Slot. A confirmation email will then be sent specifying the selected Arrival Time. This is to help us manage the number of people inside the gallery space, minimise queuing time and reduce contact with one another.
For Track & Trace purposes, guests will be asked to scan the KCCUK QR Code with the NHS COVID-19 App upon arrival. For guests who'd prefer not to use the NHS app please include your name and address in your booking email. Wearing of facemasks or face coverings is mandatory when inside the KCCUK, and we kindly ask that all visitors follow the latest Social Distancing Guidelines.


Time Slots Available (Mon – Fri):
Slot 1 : 10:00 – 11:00
Slot 2 : 11:00 – 12:00
Slot 3 : 13:00 – 14:00
Slot 4 : 14:00 – 15:00
Slot 5 : 15:00 – 16:00
Slot 6 : 16:00 – 17:00

Safety and Hygiene
please see full Covid-19 guidelines below:
Social Distancing: We control the number of visitors to the exhibition space so that you can maintain social distancing during your visit. Please do not gather in the reception area during your visit.
Hand Sanitiser: Hand sanitiser will be available for you to use.
Face Coverings: Face coverings must be worn for your safety and the safety of other visitors and staff.
If you are feeling unwell: If you or anyone you live with displays symptoms associated with COVID-19, please delay your visit until it is safe to do so.

*Contact details are needed for Track & Trace purposes; they will be not used for marketing purposes and will be deleted after 21 days.

ROYAL PALACES OF JOSEON
From 8 June - 21 August 2021, the Korean Cultural Centre UK presents Royal Palaces of Joseon – an exhibition that introduces the shrines and royal palaces of Korea's Joseon Dynasty (1392-1910).
Through photographs, videos and traditional paper crafts, Royal Palaces of Joseon presents four royal palaces, Gyeongbokgung palace, Changdeokgung palace, Changgyeonggung palace, and Deoksugung palace, along with the Jongmyo Shrine which houses the ancestral tablets of the kings of the Joseon Dynasty. These five cultural assets are not just important heritage sites in Korea but also globally recognised, with Changdeokgung palace and the Ritual Ceremonies of the Jongmyo Shrine also being on UNESCO's World Heritage lists.
The exhibition will feature artwork by cultural heritage photographer Seo Heun-kang and photographer and videographer Park Jong-woo, including a video depicting the Ritual Ceremony at Jongmyo Shrine. Also, recreating a painting of the Royal family's wedding in 1759, Yang Mi-young creates a large-scale artwork made from Korea's traditional paper, hanji.
At a time of restricted overseas travel, Royal Palaces of Joseon presents audiences with the rare opportunity to encounter Korea's royal palaces in all their beauty.
*Royal Palaces of Joseon is a special exhibition that is also touring to the Korean Cultural Centres in France and Belgium.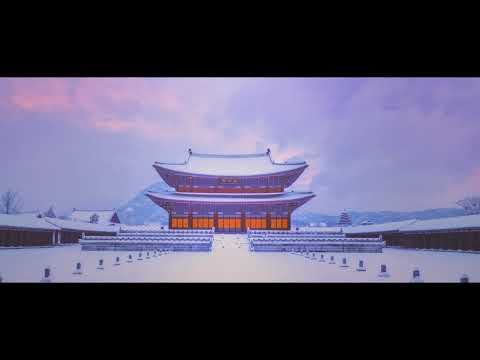 About the artists:
SEO Heun-kang: Photographer
Seo majored in Documentary Photography at Chung-Ang University and works as a freelancing photographer. From the work related to the Royal Tombs of the Joseon Dynasty in 2005 followed by royal palaces and Jongmyo, he has continued to focus his works on those that are disappearing and the cultural heritage that has remained. With close observation and artistic interpretation of light and colour, Seo embodies his understanding and thinking of how ancestors adapted themselves to and harmonised with nature in his distinctive way.
As a representative cultural heritage photographer, he has had participated in numerous group and individual art exhibitions. Amongst them, "A Homage to Korean Architecture – Wisdom of the Earth" held at Leeum, Samsung Museum of Art.
PARK Jong-woo: Photographer
Park worked for Korean newspapers as a documentary photographer and as a photographer for the New York Times and the Los Angeles Times. Practicing in the medium of documentary photography and video, he has filmed the Demilitarized Zone or DMZ in Korea since 2009, depicting the landscapes created by the division of the Korean Peninsula in a series of works called, DMZ - Demilitarized Zone of Korea. He has had a number of group art exhibitions and individual exhibitions such as "An homage to Korean Architecture – Wisdom of the Earth" and 6 Eurasia country exhibition tour project, "Imaging Korea".
YANG Mi-young: Hanji Craft Artist
Yang has continued to express the history of the Joseon Dynasty in various and delicate ways with the Korean paper, Hanji. With a view to a friendly non-governmental diplomacy, she reproduced Banchado (documentary painting of procession) of the Book of Royal Wedding of King Yeongjo and Queen Jeongsun among 297 books of Uigwe (royal protocols of the Joseon Dynasty), which were returned to Korea from France after 145 years. In addition, Yang intends to promote Jeonju, known as the birthplace of the Joseon Dynasty and the specialised producer of Hanji, in connection with Uigwe, the record culture of the Joseon Dynasty, not only in France but also around the world.