Leading the Way in Video Games and
E-Sports

KCCUK Culture Series
Not many people know that the Korean Wave's most profitable export is online video games, which have earned a reputation worldwide for their advanced use of technology, fast pace and moving storylines.
In this week's instalment in the KCCUK Culture Series, we look at the secrets behind the "K-Game Wave", including how "e-sports" originated in Korea and became a worldwide phenomenon. We also explore the reasons behind Korean video games' success in the global market and list some of the top games developers to watch out for.
Introducing the "K-Game Wave"
The relatively late introduction of PCs to the mass market in Korea meant that the first Korean video game was only launched in 1987 – the first-person shooter (FPS) game Fox Ranger. However, due to the rapid spread of high-speed internet, as well as efforts to overcome the Asian financial crisis after 1997, it didn't take long for the Korean video game industry to gain a foothold in the global gaming market.
In what is often termed the 'K-Game Wave', Korea quickly gained a reputation as the world's leading nation in internet-connected, PC-based video games – a reputation that remains strong today. Domestically video games play an active and visible part in everyday life, demonstrated by the proliferation of 'PC rooms' where individual or groups of gamers can spend hours enjoying impressive internet speeds at an affordable price. The popularity of these rooms represents mainstream acceptance and even celebration of gaming culture which has provided a huge boost to the industry.
These cultural factors put Korea in a strong position to target the global gaming market. Export figures have been consistently high and sometimes record-breaking, such as when the game CrossFire reached over 3 million simultaneous users in China in 2011. Many video games are targeted at non-Korean audiences in the initial production stages, for example PlayerUnknown's Battlegrounds (PUBG, 2017) was created with the North American market in mind. The strategy was successful: within six months it had sold over 40 million copies, with half its total revenue coming from the North American market.
At prominent international gaming tradeshows such as Gamescom, Korean games are often among the most highly anticipated for their dynamism and creativity. Game developers in Korea are quick to adapt to the latest trends, be they social network games, educational games or open platform games – which leaves fans around the world waiting eagerly to see what they will come up with next.
Main source: Korea is, and Will Continue to be, a Force in the Gaming Industry, KOREA Webzine, July 2018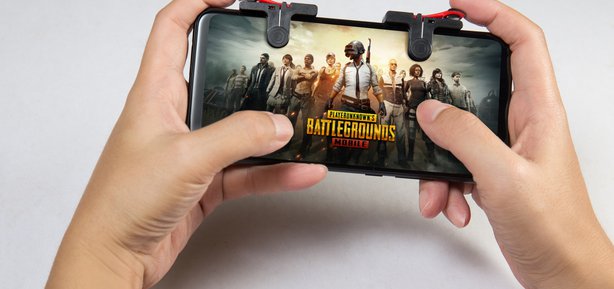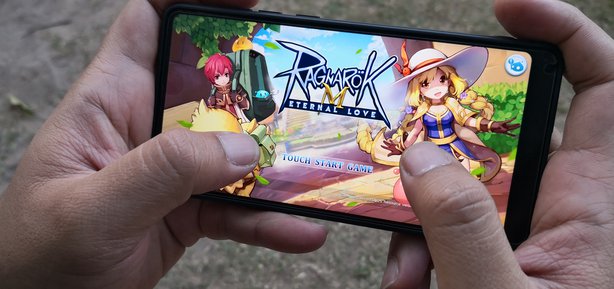 What makes Korean games stand out?
While the early game developers in Korea looked to games produced in Japan and the U.S. as a source of knowledge and inspiration, it was important that Korean games developed their own unique set of characteristics that would stand out in the global market. Here are just a few of the qualities that enhance their appeal to gamers around the world.
Stories that move the heart
Similarly to Korean television dramas, Korean video games are known for integrating uniquely Korean sentiments into their storylines – particularly the concept of han, which combines feelings of sorrow, regret and resentment, often alongside a yearning for revenge. These delicate emotions add a layer of depth to the usual video game storylines about good triumphing over evil. One example is the Korean role-playing game (RPG) The War of Genesis (1995), whose series of emotionally descriptive episodes, each tied to a different character, struck a chord with gamers around the world.
User-created game world
Korean online games are serviced completely online and accessed via downloads rather than installation CDs. This creates extra flexibility which allows users to determine the direction of the content, and to create new worlds within the game. Players are therefore encouraged to form collectives with other players and develop these worlds together; this is sometimes called "groupism" and challenges the individualism that tends to characterise video game play outside of Korea. An interesting example is The Kingdom of the Winds (1996), a game set during the Three Kingdoms period (57 BC – AD 668) in which players can join forces to build an entirely new history.
Winning the race with fast-paced games
Compared to games produced elsewhere, Korean games tend to be much faster paced. Some have attributed this to a culturally speed-oriented mindset that exists among Koreans in day-to-day life, which may have emerged from the country's rapid economic development. One of the most successful online games in Korea, Sudden Attack (2005), is a fast-paced first-person shooter in which users have to strike within seconds of starting a match. Its urgency has proved immensely popular among global gamers who enjoy the thrill of walking a fine line between virtual life and death.
Harnessing the latest technology: smartphone and virtual reality gaming
The development of smartphone technology has led to a significant shift towards mobile gaming, and many Korean video games have been re-released as apps for smartphone platforms. While it is certainly a challenge to preserve the unique characteristics of Korean games when adapting them for mobile platforms, a number of successful adaptations such as Lineage Mobile have been well received around the world.
The emergence of virtual reality technology in the gaming industry has also allowed Korean developers to show their strengths, being among the fastest and most successful in the world to create games for VR platforms. VR games are designed to be played with friends and family in a more relaxed atmosphere, which increases their target audience and gives them huge growth potential. And there is no doubt that Korean games such as White Day: Test of Courage (2019) are leading the way.
Main source: Unique Content, Speed and Competition are Featured in Korean Games, KOREA Webzine, July 2018
At the top of their game: E-Sports in Korea
Aside from video game development, Korea is a world leader in the realm of "e-sports", a phenomenon grown in Korea which still sees Korean teams and individual players consistently rank in the highest positions at international competitions.
This multi-billion-dollar industry also has its roots in the 1990s; as PC rooms with high-speed internet proliferated across Korea, small gaming competitions hosted by individual PC rooms developed into ongoing tournaments enjoyed by increasingly large audiences. Professional gaming became a highly attractive career, and the first e-sport stars such as Lim Yo-hwan and Lee Yun-yeol became as popular as star athletes.
E-sport practices such as broadcasting video game competitions live and the development of rigorous training regimes for players were perfected in the Korean domestic market before spreading to the rest of the world. These practices are regulated and supported by the Korean e-Sports Association, founded in 2000, which is a member of the Korean Olympic Committee and the International e-Sports Federation.
The rising popularity of e-sports has always gone hand-in-hand with the domestic development of video games, with many games built to incorporate the competitive elements needed to host tournaments. But Korean players' talent is not restricted to Korean games; teams from Korea have built a solid reputation for excelling in a variety of internationally renowned games including League of Legends and Overwatch.
Main source: Korea is, and Will Continue to be, a Force in the Gaming Industry, KOREA Webzine, July 2018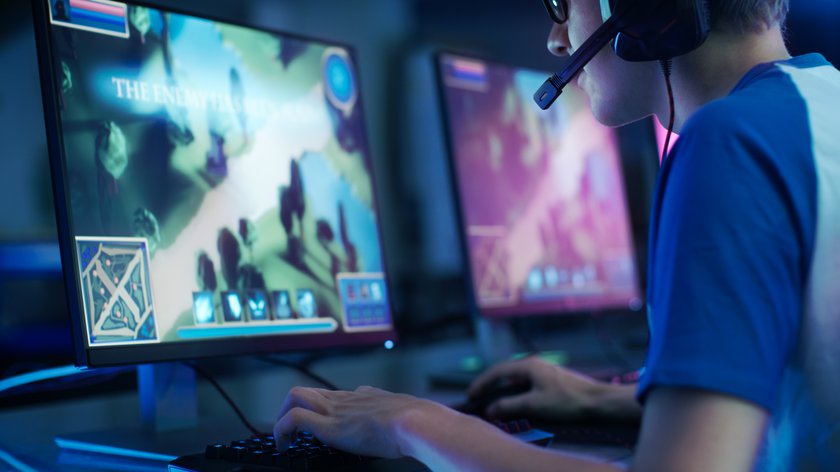 Play it yourself: Leading Korean developers and games
With the constant development of new technology and game formats, it can be difficult to keep up with the video game industry in Korea. We've put together a very brief list of the key companies, and the games they're most famous for (many of which are still immensely popular, with multiple sequels), to use as a starting point.
Nexon
MapleStory (2003) – and MapleStory 2 (2015)
Sudden Attack (2004) – and Sudden Attack 2 (2016)
KartRider (2005) – followed by several sequels, most recently KartRider Rush+ (2020) which surpassed 10 million downloads globally within two weeks
NCsoft
Lineage (1998) – followed by several sequels including Lineage 2M which became the highest-grossing mobile app after its release in 2019
Guild Wars (2005) – and Guild Wars 2 (2012)
Blade & Soul (2012) – updated and released as Blade & Soul Complete in 2019
Bluehole
TERA (2011) – still very popular, with rumours of a sequel in the works
PlayerUnknown's Battlegrounds (PUBG, 2017)
GRAVITY
Ragnarok Online (2002) – plus Ragnarok Online 2 (2013), and most recently Ragnarok M: Eternal Love for mobile (2020)
Smilegate
CrossFire (2007) – the sequel CrossFire 2 is currently in development, and CrossFireX is set to be released for Xbox One in 2020
Lost Ark (2018) – to be released in Europe and North America very soon…
If you're more of a smartphone than a PC gamer, there are a number of Korean companies with an exclusive focus on mobile gaming, such as Com2us and Gamevil (two companies which have now merged but operate separately in Korea). Not to mention many of the top gaming companies have set up or acquired subsidiary mobile gaming companies – for example Nexon Mobile. Netmarble is currently Korea's largest mobile gaming company, and is popular among K-Pop fans in particular for developing the game BTS World (2019), focused on the world famous boy band.
Main source: Korea's Got Game, The Korea Collection: Selected Cover Stories from Years Past (Feb 2010 – Dec 2011), KOCIS.