Understanding Minari: Language and life between and beyond Korea and
America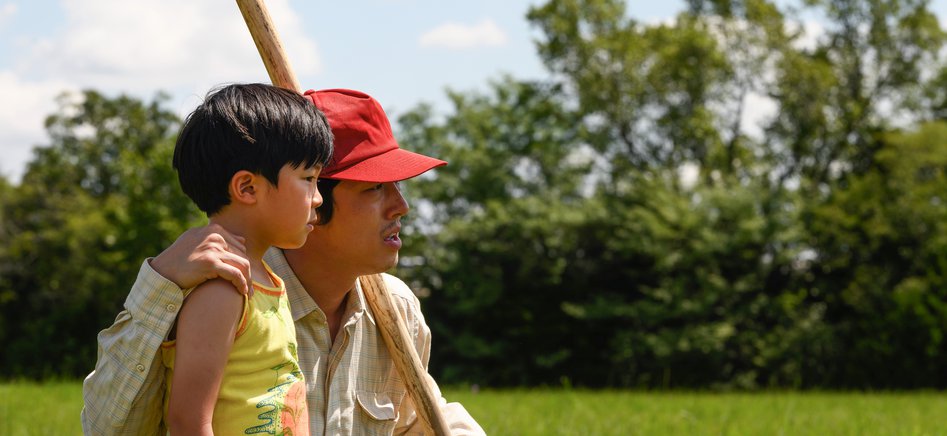 During this talk, we will focus in particular on how Korean immigrant families can build solidarity through their use of language and gestures, examining life between and beyond Korea and America
Korean American director Lee Isaac Chung's semi-autobiographical film Minari (2020) tells the story of a Korean American immigrant family who move to Arkansas to start a Korean vegetable farm in the hope of a more prosperous life. In this sense, the film fits into the canon of films dealing with the 'American dream', yet the controversial decision by the Golden Globe Awards to nominate the film for 'Best Foreign Language Film' rather than 'Best Motion Picture – Drama' only served to reinforce the film's themes of how immigrant families in the US are othered and treated as not 'really' American. Despite winning the award for the category, many felt that the decision to mark the film as 'foreign' despite its deeply American themes sent the message that non-English speakers in America are still not fully accepted as Americans.
Although the film's decision to authentically portray the language environment of a first-generation Korean American immigrant family led to the film's controversial categorisation as a 'foreign language film', the film's eclectic mixture of languages and cultures is key to its charm, providing moments of humour and pathos in equal measure, while showing the familiar setting of rural America from a fresh perspective. The film's many inter-linguistic and inter-cultural interactions between the American, Korean, and Korean American characters are of great interest to us here, and in this talk we will examine the nuances and deeper meanings behind some of the exchanges in the film.
We will also take the opportunity to explore some of the layers of meaning that may be clear to Korean viewers yet become invisible to viewers less familiar with Korean meaning-making processes. We will focus in particular on how Korean immigrant families can build solidarity through their use of language and gestures, examining life between and beyond Korea and America.


Event Details
Date: 26 May 2021, 6pm
Venue: Online Webinar
Space: 100
Tuition Fee: Free - Booking Essential
How to Apply: E-mail to info@kccuk.org.uk or call 020 7004 2600 with your name and contact details.
Speaker: Prof. J Kiaer (Associate Professor of Korean Language and Linguistics, University of Oxford) with Loli Kim


Prof. Jieun Kiaer
Prof Kiaer has widely published on Korean Language and Linguistics in English.
Her recent publication includes Korean Literature through Korean Wave (with Anna Yates-Lu, Routledge) She has recently finished a book on Korean film with Loli Kim