Contemporary Mystery Performance
<SNAP>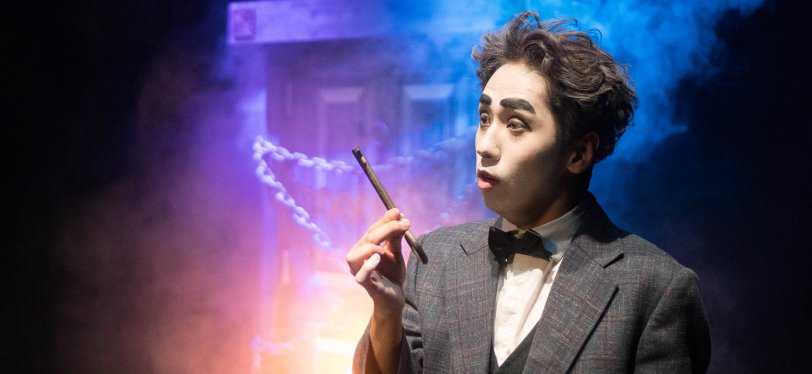 SAC on Screen Live Streaming
This enormously entertaining and very creative magic show boasts a cast of Korea's greatest illusion artists in an enchanting, engaging and hilarious show like no other.
SNAP was officially invited to the world-famous New Victory Theater located on 42nd street on Broadway and was selected as 'The Official Invitation Production: for the first time in history as a magic-based performance at CINARS Biennale which is one of the most prestigious art markets in the world.
The show opens with the a number of tricksters with strange abilities discovering a locked door that transcends all of space and time. Once they open it, they find themselves entering a series of different realities which include metal hoops being turned into a seemingly endless stream of sand, illusions created by clever lighting, lightning costume changes and shadow puppets. Skillfully using objects of art, light, music, modern art and technology and a host of other ways as stage devices, they show brilliant spectacular scenes.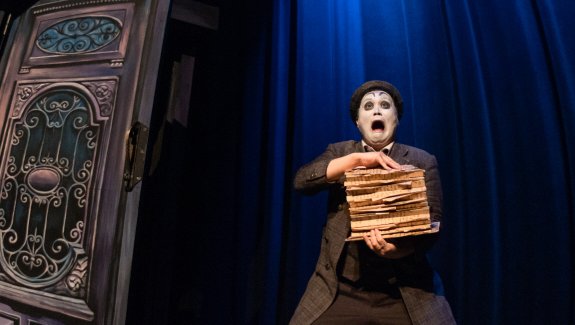 A contemporary mystery magical show, SNAP is a multi-faceted, ingenious show combining moments of classic comedy theatre with a unique stage language, magic and illusion. The cast of seven who have won numerous awards and accolades from the world's most prestigious magic championships. Huge stars in their own country and masters of their craft, this trope bring to life characters such as the Alchemist, the Dreamer, the Florist, the Oddball, the Tricksters and a host of others to stage a fabulous fantasy experience to Fringe audiences.
It is the performance of fantasy art which creates an extremely realistic atmosphere of fantasy through inventive ideas, producing a dreamlike impression with the use of light and dark reflecting a surreal world.

BROADWAY WORLD ★★★★★
THE SCOTCHMAN ★★★★
THE HERALD ★★★★
MUMBLE CIRQUE ★★★★★
FRINGEGURU ★★★★


We will be streaming <SNAP> as a part of Chuseok events on Sunday 26 September at 7pm at KCCUK , so please come and join us. We hope you will have a fresh and exciting new experience watching this non-verbal, enchanting Korean performance.
(Duration: 1 hour)