Rendered Reality: 2020 UK Residency Report
Showcase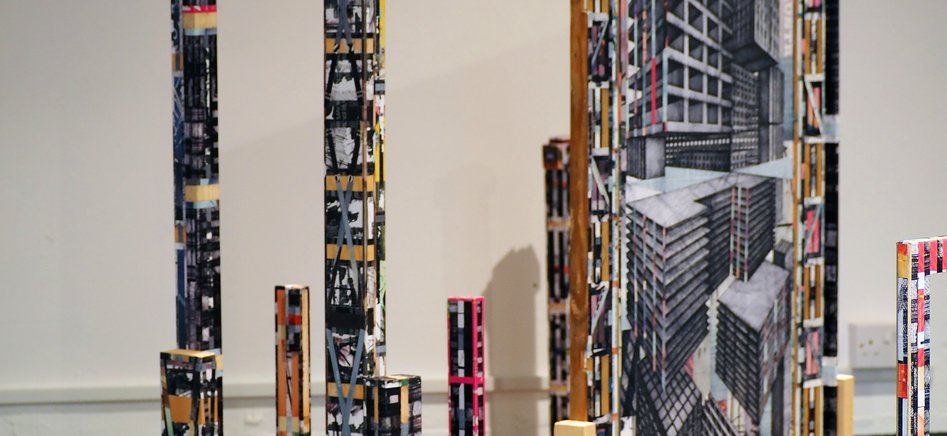 Rendered Reality: 2020 UK Residency Report Showcase
Entry by advanced booking only (Admission free)
KCCUK exhibition space is reopening from 6th July 2020
**Open Mon - Fri with reduced opening hours in July**
Read the instructions below, send us an email or call us on +44 (0)20 7004 2600 to make your bookings.

How to Visit:
Please book in advance via e-mail
This is to help us manage the number of people inside the exhibition space, minimise queuing time and reduce contact with one another.
For Track & Trace purposes, please email info@kccuk.org.uk with the following details: Name / Address / Telephone number / 2 selections of your preferred date and time
Each booking is for a maximum of 2 people – contact details of both visitors must be provided
A confirmation email will be sent to you with your selected Arrival Time.
Wearing of facemasks or face coverings is mandatory when inside the KCCUK, and we kindly ask that all visitors follow the latest Social Distancing Guidelines.

Time Slots Available (Mon – Fri):
Slot 1 : 11am – 12:00
Slot 2 : 13:00 – 14:00
Slot 3 : 14:00 – 15:00
Slot 4 : 15:00 – 16:00
We will be accepting a maximum of 5 bookings per slot (10 visitors) – each booking will have an allocated arrival time.
Please note that wearing of facemasks and abiding to the latest Social Distancing Guidelines is mandatory when entering the KCCUK.

Safety and Hygiene
Please be aware of the additional guidelines we have employed for your safety and the safety of our staff.
Social Distancing: We control the number of visitors to the exhibition space so that you can maintain social distancing during your visit. Please do not gather in the reception area during your visit.
Hand Sanitiser: Hand sanitiser will be available for you to use.
Face Coverings: Face coverings must be worn for your safety and the safety of other visitors and staff.
If you are feeling unwell: If you or anyone you live with displays symptoms associated with COVID-19, please delay your visit until it is safe to do so.
*Contact details are needed for Track & Trace purposes; they will be not used for marketing purposes and will be deleted after 21 days.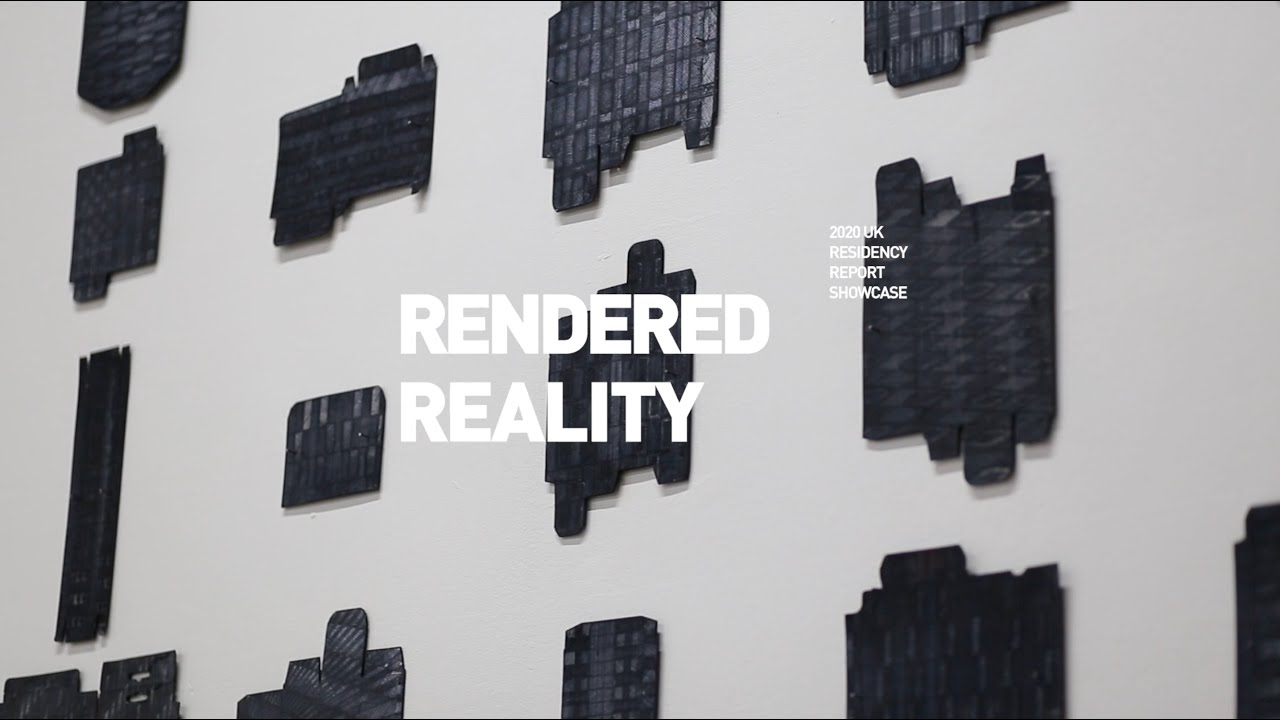 RENDERED REALITY
The Korean Cultural Centre UK (KCCUK) is pleased to present Rendered Reality, featuring multi-media works by London based Korean artists Joonhong Min and Shinuk Suh.

The exhibition was developed as part of the UK Residency Report Showcase, an inaugural programme that has been created to support emerging artists who have recently completed a UK based residency programme. In addition to exhibiting works produced during their respective residencies, this exhibition will also feature a series of new works that have never been presented in the UK before.
By starting from the simple action of observation within everyday urban life, developing to the questioning of larger socio-political issues, both Min and Suh share similarities in their artistic approach. Growing up in Seoul, Korea and migrating to the UK, both artists are conscious to the experiences of living within two heavily divergent cultures, and it is through these similar encounters in which feelings of chronic tension, alienation, invisible authorities and hyper-sensitivity are formed.
Min's installations take inspiration through the objects he finds in the city. Unwanted materials and abandoned objects, items that were once valued within one's daily life, are collected, dissected and rebuilt into visual sculptures. Derived from personal experiences, it is the rather uncomfortable memories of anxiety and alienation of modern life that make up the foundations of his art. Through Min's use of reassembling the neglected, the consistent repetition of pen line drawings and the narrative based video works, he delivers the stress and emotions that we routinely face in contemporary urban surroundings. For this exhibition, Min will be presenting a new performance work in collaboration with artist Ziad Nagy, shaped around the notions of the repetitive and meaningless physical movements of our modern society.
Heavily influenced by memories of his upbringing, Shinuk Suh creates works that examine the notion of an ideal human image that has been imposed on us by modern society and in response, expresses his sense of alienation towards such social structures. By incorporating kinetic features in his works, one sees dreamlike structures of machine-driven actions that reminisce the continuous movements within a factory's production line. Almost cartoonish, the distorted human figures have an eccentric visual impact, highlighting the helpless and powerless individuals living under such ideologies. In addition to his latest silicone works produced during his time at the Unit 1 Gallery Workshop Residency Programme, Suh has created a new piece of work for the upcoming exhibition, Rendered Reality. Duplicating a sculpture onto a television screen, Suh questions our ability to distinguish between reality and the world of fiction within our high technology-based society.
Rendered Reality is organised by the Korean Cultural Centre UK in collaboration with the Koppel Project and Unit 1 Gallery | Workshop.
About the artists:
Joonhong Min (b.1984, Korea) is a contemporary artist who lives and works in London and Seoul. He received a BFA and MFA in painting from Seoul National University (2014) and an MFA with Distinction in Fine Art Media from SLADE School of Fine Art, University College London (2016). His solo exhibitions include: 'Future's Present' at SPACE Gallery and 'Urban Camouflage' at Stone Space Gallery, London, UK (2018), 'Embellishing Ephemerality' at The Flying Dutchman Play Space Gallery, London, UK (2017) and 'Urban Methodology' at The Consulate of South Korea Project Space, Milan, Italy (2016). He recently finished the NARS foundation AIR programme in New York, USA (2019) and completed The London Summer Intensive Residency Programme at the Camden Art Centre, London, UK (2018). In 2016 he participated in the Jerwood Drawing Prize and in 2015 the Ashurst Emerging Artist Prize, London, UK.
Shinuk Suh (b.1988, Korea) is based in London. He graduated with an MFA Sculpture from the Slade School of Fine Art in 2019 after completing his BA Fine Art at Central Saint Martins College of Art and Design in 2017. He has recently been awarded a Solo Artist in Residence at Unit 1 Gallery | Workshop. He was also nominated for Contemporary Visions (Beers Gallery, 2019), and the Solo Award (Chiara Williams Contemporary Art, 2018). Recent solo exhibitions include 'Man(u)fractured', Unit 1 Gallery | Workshop, London (2019); 'Invisible Balance', Daniel Benjamin Gallery, London (2019). Group exhibitions include 'FBA Futures 2020', Mall Galleries, London (2020); Art Biesenthal <Vernissage>, Berlin (2019); 'Salon of Conviviality', White Rooms Foundation, Moscow (2019).

Featured Events:
Opening Reception | 9 March 6:00 - 8:00 pm | KCCUK
The Opening Reception of the exhibition will be held on 9th March from 6pm at KCCUK. The exhibition will be first launched at the Opening Reception event and both the artists Joonhong Min and Shinuk Suh, and curator of the exhibition will be present at the scene. As part of the opening event, artist Joonhong Min will present a performance piece in collaboration with artist Ziad Nagy.
Please join us at the event for a better opportunity to enjoy and understand the exhibition.
For more of Korean art, follow us on @kccuk_exhibition
Click here to meet the Rendered Reality artists, Joonhong Min & Shinuk Suh!
[9 March, 2020] Opening Reception Event