Samjin Company English
Class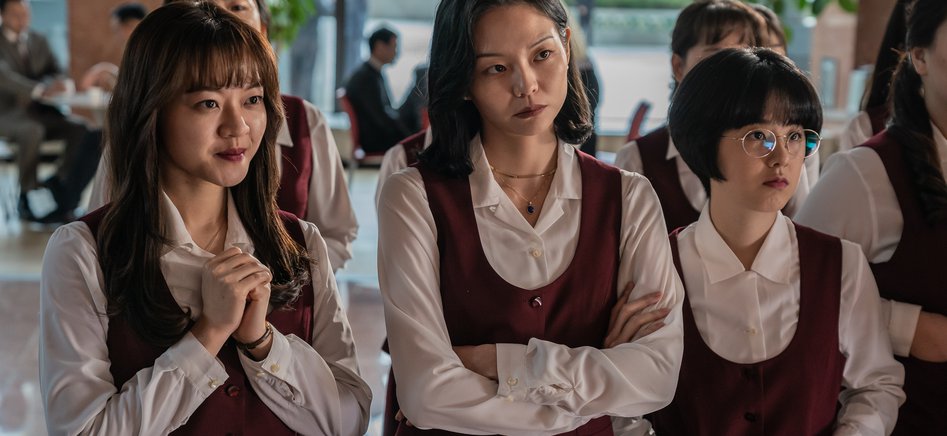 삼진그룹 영어토익반
2021 LKFF Teaser Screenings
In mid '90s when sexual and academic discrimination was rampant, 3 young high school graduates, Ja-young, Yu-nah, Bo-ram, are pushed into menial positions by their company.
When a memo goes around announcing that obtaining a score of 600 in TOEIC (Test of English for International Communication) could earn them a promotion, the trio enroll in English classes in hope of finally advancing their careers.
On a routine trip to a company factory, Ja-young discovers waste water being poured into a nearby river. She's convinced that shady dealings are afoot, and together with her 2 friends, she goes on a daring hunt to find irrefutable evidence.


Director: Lee Jong-pil
Cast: Go Ah-sung, Esom, Park Hye-su