Online Q&A with director Hong Eui-jung on Voice of
Silence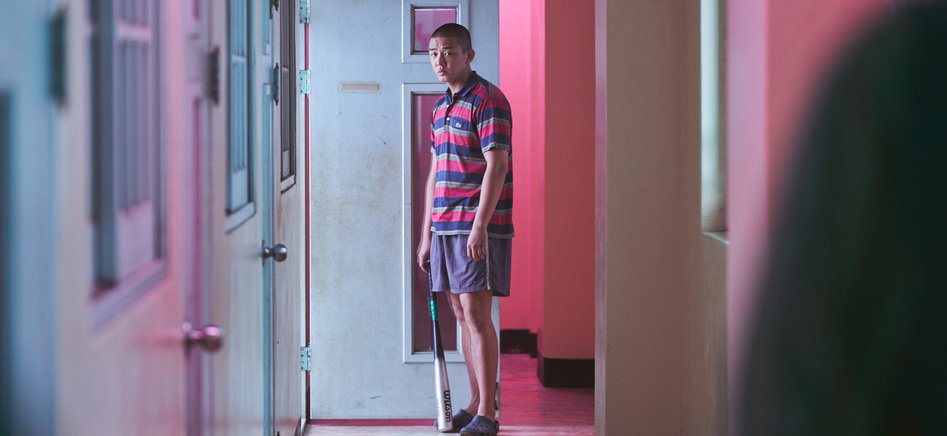 2021 LKFF Teaser Screenings
Part of our 2021 LKFF Teaser Screenings, we present a special online talk with rising star Hong Eui-jung, director of the powerful crime caper Voice of Silence. Moderated by co-founder of the Independent Cinema Office, Simon Ward.
After registering, you will be emailed a week in advance with a Zoom link to join our discussion. We highly recommend watching Voice of Silence (available to book in cinemas as part of 2021 LKFF Teaser screenings, link below) before attending. After the live talk, audience members will have the opportunity to ask questions in a Q&A.
Voice of Silence
Sometimes good people do bad things. Chang-bok (Yoo Jae-myung) and Tae-in (Yoo Ah-in) run a humble business selling eggs. The bulk of their income comes from providing spotless crime scene clean-up services to the criminal fraternity. Then, they are asked to babysit a kidnap victim just until the ransom is paid. They reluctantly agree and Tae-in is left to care for Cho-hee (Moon Seung-ah), a bright, capable 11-year-old girl who is soon re-arranging his world. A beautifully shot, bittersweet crime caper with an award-winning performance from Burning's Yoo Ah-in.
Hong Eui-jung
After studying film at London Film School, director Hong Eui-jung attracted international attention with her sci-fi short Habitat. The film had its World Premiere at Busan Film Festival 2018. Eui-jung went on to direct the award-winning Voice of Silence, selected for Venice Film Festival's Biennale College at the screenplay stage. Voice of Silence stars Burning's Yoo Ah-in, and was the number 1 film in Korea on the weekend of its release. It has gone on to play in numerous international festivals, including Glasgow International Film Festival in the UK.


Simon Ward
Simon Ward is a former film programmer at Institute of Contemporary Arts, co-founder of the Independent Cinema Office and owner of Palace Cinema since 2016.


Book for the screenings
here