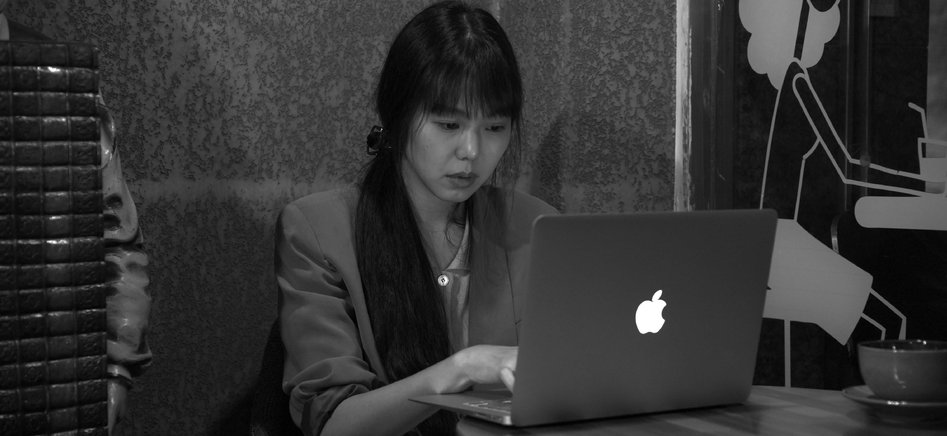 풀잎들
There is a sequence at the centre of Hong Sangsoo's economic enigma where a writer (most of the characters here are writers, actors or both) is seen repeatedly going up and down a staircase. Her indecision, catching her in a strange limbo between here and there, might as well serve as the key motif and mood of this slippery, ambiguous film.
Different characters drift in and out of a back-alley cafe in Seoul, looking for new inspiration or accommodation, speaking of their hopes and regrets - while A-reum (Hong's regular muse Kim Minhee) eavesdrops on their conversations, typing up her observations into what she describes as "sort of a diary, but not a diary." Episodic, meandering and offering the mere ghost of a narrative, the film, too, is neither this nor that - but the apparent simplicity of Hong's monochromatic long takes conceals a theatricalised artifice whose players may merely be A-reum's fictions, or even lost souls.(AB)
Director: Hong Sangsoo
Writer: Hong Sangsoo
Producer: Hong Sangsoo
Cast: Kim Minhee, Jung Jinyoung, Ki Joobong, Seo Younghwa
Production Company: A Jeonwonsa Film CO.
International Sales: Finecut
Drama / 2017 / 66 min / CERT. 15 / B&W / DCP


Selected Filmography
Hotel by the River (2018)
The Day After (2017)
On the Beach at Night Alone (2017)
Yourself and Yours (2016)
Right Now, Wrong Then (2015)
Woman is the Future of Man (2014)
The Day He Arrives (2011)
Like You Know It All (2009)
Night and Day (2007)
Turning Gate (2002)
The Power of Kangwon Province (1998)