Winter in Sokcho : Elisa Shua Dusapin in conversation with Aneesa Abbas
Higgins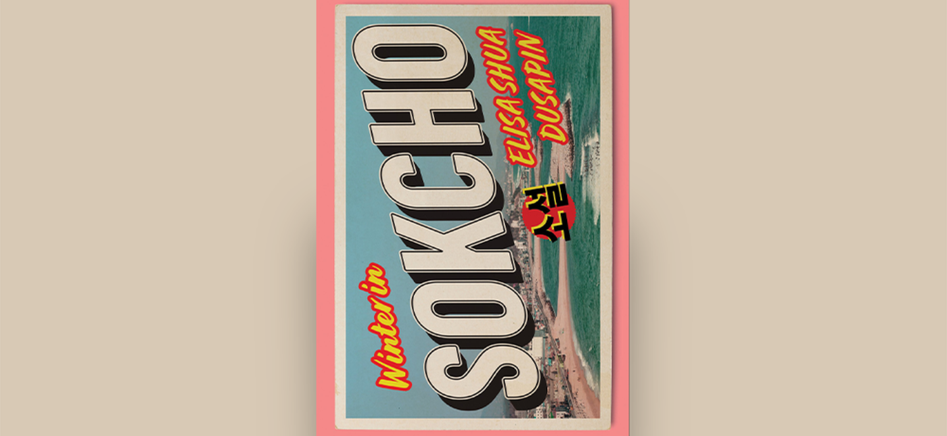 Korean Literature Night
ZOOM Webinar: Wednesday 25th May 7:00PM-8:30PM (UK time)
The Korean Literature Night (KLN) is a monthly discussion group that explores various themes and topics relating to that month's chosen book.
For May we will read the novel 'Winter in Sokcho' by Elisa Shua Dusapin.
Author Elisa Shua Dusapin and translator Aneesa Abbas Higgins will join us for a live virtual talk about the novel 'Winter in Sokcho' , following the talk, Elisa Shua Dusapin will respond to questions from the audience.


[ZOOM Webinar]
Date: Wednesday 25th May 7:00PM-8:30PM (UK time)
Venue: ZOOM Webinar
Register to Eventbrite page by 8 May 2022 to apply – we will use a lottery- based system to select thirty guests who will each receive a free copy of the book. Once the final selection has been drawn, we will send you an e-mail with the result of the selection process.
Please note that you need to collect your copy of the book from the KCCUK reception during weekdays between 10.00-17:30 – Books will be collection only as we cannot accommodate book delivery.

Winter in Sokcho
Winner of the 2021 National Book Award for Translated Literature
It's winter in Sokcho, a tourist town on the border between South and North Korea. The cold slows everything down. Bodies are red and raw, the fish turn venomous, beyond the beach guns point out from the North's watchtowers. A young French Korean woman works as a receptionist in a tired guesthouse. One evening, an unexpected guest arrives: a French cartoonist determined to find inspiration in this desolate landscape. The two form an uneasy relationship. When she agrees to accompany him on trips to discover an 'authentic' Korea, they visit snowy mountaintops and dramatic waterfalls, and cross into North Korea. But he takes no interest in the Sokcho she knows – the gaudy neon lights, the scars of war, the fish market where her mother works. As she's pulled into his vision and taken in by his drawings, she strikes upon a way to finally be seen.
Elisa Shua Dusapin
Elisa Shua Dusapin was born in France in 1992 and raised in Paris, Seoul and Switzerland. Winter in Sokcho (Hiver à Sokcho) is her first novel. Published in 2016 to wide acclaim, it was awarded the Prix Robert Walser and the Prix Régine Desforges and has been translated into six languages. Her second novel The Pachinko Parlour will be published in English in August 2022.
Aneesa Abbas Higgins
Aneesa Abbas Higgins is the award-winning translator of Winter in Sokcho by Elisa Shua Dusapin. Other authors she has translated include Nina Bouraoui, Tahar Ben Jelloun, Vénus Khoury-Ghata and François Garde. Her work has earnt her numerous awards and citations including the Scott Moncrieff Prize for her translation of A Girl Called Eel by Ali Zamir and the National Book Award for Winter in Sokcho. Her translations have also appeared in Asymptote and Words Without Borders. Before becoming a translator, she taught French for many years in an international school in London.
Privacy policy: This event will be audio and video recorded and/or live broadcasted . When attending this event, you agree on the collection and the processing of your personal data and on the publication of the audio and video recordings and/or web streaming.