Tower : Bae Myung-hoon in conversation with Stella
Kim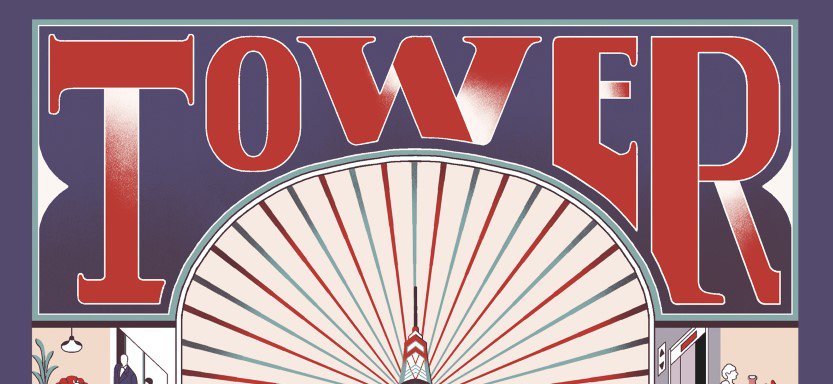 Korean Literature Night
Application Window Closes - 5th February 2021
The Korean Literature Night (KLN) is a monthly discussion group that explores various themes and topics relating to that month's chosen book. Our Korean Literature Night has gone online to ensure that you can still be a part of some great discussions about fantastic literature.
We will read SF novel 'Tower' by Bae Myung-hoon for our first Korean Literature Night this year to celebrate the book launch.
Author Bae Myung-hoon and translator and interpreter Stella Kim will join us for a live virtual talk about his novel 'Tower'.
Following the talk, Bae Myung-hoon will respond to questions from the audience. The talk will be moderated by Stella Kim. This event is co-organised with the publisher Honford Star.
[Youtube]
The event is free of charge. The posting a free copy of the book for the first thirty people who RSVP for the event has now closed. Please note that you can purchase the e-book through the following link: Book Link

Tower
Tower is a series of interconnected stories set in Beanstalk, a 674-story skyscraper and sovereign nation. Each story deals with how citizens living in the hypermodern high-rise deal with various influences of power in their lives: a group of researchers have to tell their boss that a major powerbroker is a dog, a woman uses the power of the internet to rescue a downed fighter pilot abandoned by the government, and an out-of-towner finds himself in charge of training a gentle elephant to break up protests. Bae explores the forces that shape modern life with wit and a sly wink at the reader.
Here is a Book Trailer.
Bae Myung-hoon
Bae Myung-hoon is one of the most popular science fiction writers in Korea. A political science graduate of Seoul National University, his works are known for their inventive premises, clarity of language, and quirky sense of humour. Since his literary debut in 2005, he has written ten novels and over fifty short stories and novellas. His short story collections include Hello, Artificial Being (2010) and Art and the Acceleration of Gravity (2016). His novels include Tower (2009), Divine Orbit (2011), Decoy (2012), and First Breath (2015).
Stella Kim
Stella Kim has an MA in interpretation and translation at Hankuk University of Foreign Studies. She is a winner of the 2014 LTI Korea Award for Aspiring Translators, the 2016 Korea Times Modern Korean Literature Translation Award, and multiple LTI Korea translation grants. Her translations have appeared in Asia Literary Review, ASIA Magazine, and others.
Privacy policy: This event will be audio and video recorded and/or live broadcasted through Youtube. When attending this event, you agree on the collection and the processing of your personal data and on the publication of the audio and video recordings and/or web streaming.