Pachinko and Kim Jiyoung, Born 1982 Reading with Jieun
Kiaer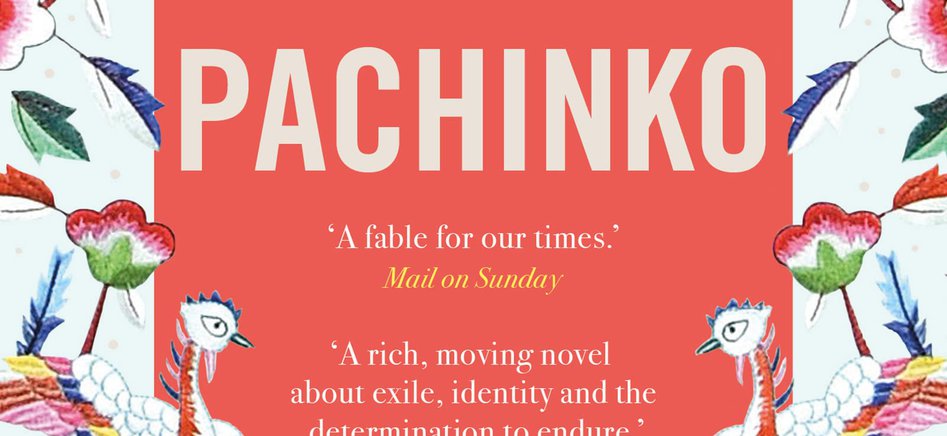 Korean Literature Night
ZOOM Meeting: Wednesday 3 August 7:00PM-8:00 PM (UK time)
The Korean Literature Night (KLN) is a monthly discussion group that explores various themes and topics relating to that month's chosen book.
This August we will read the novel 'Pachinko' by Min Jin Lee and 'Kim Jiyoung, Born 1982' by Cho Nam-Joo. This month will also feature a special discussion Zoom event, with all participants able to turn on the camera, speak, and discuss the work during the talk. Prof. Jieun Kiaer (Professor of Korean Language and Linguistics, University of Oxford) will moderate the discussion. We will be discussing Korean literature and dramas in depth by comparing the novel Pachinko alongside the drama of the same name.


Event Details
Date: 3 August 2022, 7-8pm
Venue: Online ZOOM Meeting
Spaces: 30
Free - Booking Essential
How to Apply: Register to Eventbrite page to apply
Speaker: Prof. J Kiaer (Professor of Korean Language and Linguistics, University of Oxford)
About the book - Pachinko
Yeongdo, Korea 1911.
In a small fishing village on the banks of the East Sea, a club-footed, cleft-lipped man marries a fifteen-year-old girl. The couple have one child, their beloved daughter Sunja. When Sunja falls pregnant by a married yakuza, the family face ruin. But then Isak, a Christian minister, offers her a chance of salvation: a new life in Japan as his wife.
Following a man she barely knows to a hostile country in which she has no friends, no home, and whose language she cannot speak, Sunja's salvation is just the beginning of her story.
Through eight decades and four generations, Pachinko is an epic tale of family, identity, love, death and survival.
About the book - Kim Jiyoung, Born 1982
Kim Jiyoung, Born 1982 is the Korean sensation that has got the whole world talking. The life story of one young woman born at the end of the twentieth century raises questions about endemic misogyny and institutional oppression that are relevant to us all.
A GUARDIAN 'ONE TO LOOK OUT FOR 2020'
A RED MAGAZINE 'CAN'T WAIT TO READ' BOOK OF 2020
About the moderator - Prof. Jieun Kiaer
Prof Kiaer has widely published on Korean Language and Linguistics in English. Her recent publication includes Korean Literature through Korean Wave (with Anna Yates-Lu, Routledge) and Understanding Korean Film: A Cross-Cultural Perspective, Routledge, UK.
Book cover image credit: Apollo; 1st edition (10 Aug. 2017)