Love in the Big City : Sang Young Park in conversation with Anton
Hur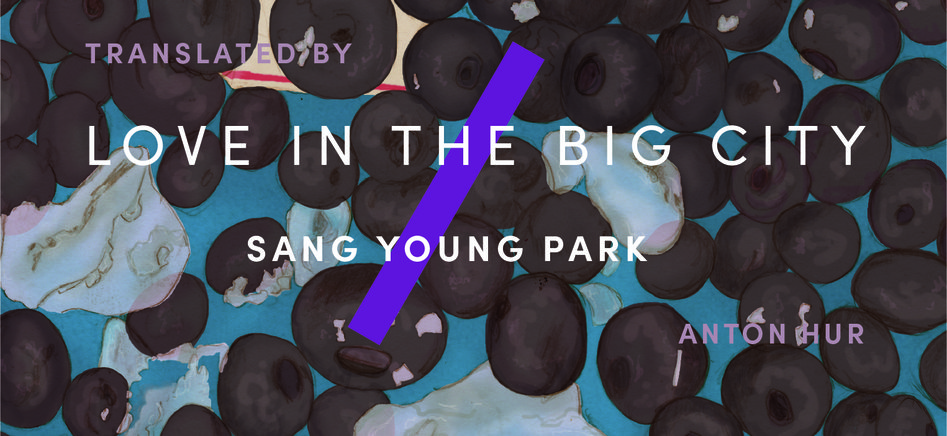 Korean Literature Night
ZOOM Webinar: Wednesday 24 November 12:00PM-1:30PM (UK time)
The Korean Literature Night (KLN) is a monthly discussion group that explores various themes and topics relating to that month's chosen book.
We will read the novel 'Love in the Big City ' by Sang Young Park in November.
The author Sang Young Park and the moderator Anton Hur will join us for a live virtual talk about novel 'Love in the Big City '. Following the talk, Sang Young Park will respond to questions from the audience. This event is co-organised with the publisher Tilted Axis Press.

[ZOOM Webinar]
Event Date: Wednesday 24th November 12:00PM-1:30PM (UK time)
Venue: ZOOM Webinar
Apply to info@kccuk.org.uk with your name and contact details by 10th November 2021.
The event is free of charge. The first thirty people who RSVP will also receive a copy of the book posted to their home. Please note that you will need to provide us with a full postal address once you have received your confirmation e-mail in order to receive a book for the event and we cannot accommodate book purchases for participants outside the UK. Please note that you can also purchase the book through the following link: Book Link BOOK Link
Love in the Big City
A fresh and unique debut novel by the bestselling young star of Korean queer fiction.
Love in the Big City is an energetic, joyful, and moving novel that depicts both the glittering nighttime world of Seoul and the bleary-eyed morning-after.
Young is a cynical yet fun-loving Korean student who pinballs from home to class to the beds of recent Tinder matches. He and Jaehee, his female best friend and roommate, frequent nearby bars where they suppress their anxieties about their love lives, families, and money with rounds of soju and freezer-chilled Marlboro Reds. Yet in time even Jaehee settles down, leaving Young alone to care for his ailing mother and find companionship in his relationships with a series of men, including one whose handsomeness is matched by his coldness, and another who might end up being the great love of his life.
Sang Young Park
Sang Young Park was born in 1988 and studied French at Sungkyunkwan University. He worked as a magazine editor, copywriter, and consultant before debuting as a novelist. The title story of his bestselling short story collection, The Tears of an Unknown Artist, or Zaytun Pasta, was one of Words Without Borders' most read pieces ever. He lives in Seoul.
Anton Hur
Anton Hur was born in Stockholm, Sweden. He has translated Man Asia Literary Prize-winner Kyung-Sook Shin's The Court Dancer and Violets, Booker International Prize-longlisted Hwang Sok-yong's The Prisoner, and others. He won a PEN/Heim grant for his translation of Bora Chung's Cursed Bunny. He lives in Seoul.
Privacy policy: This event will be audio and video recorded and/or live broadcasted . When attending this event, you agree on the collection and the processing of your personal data and on the publication of the audio and video recordings and/or web streaming.