BTS: Fandom Culture in the age of New
Media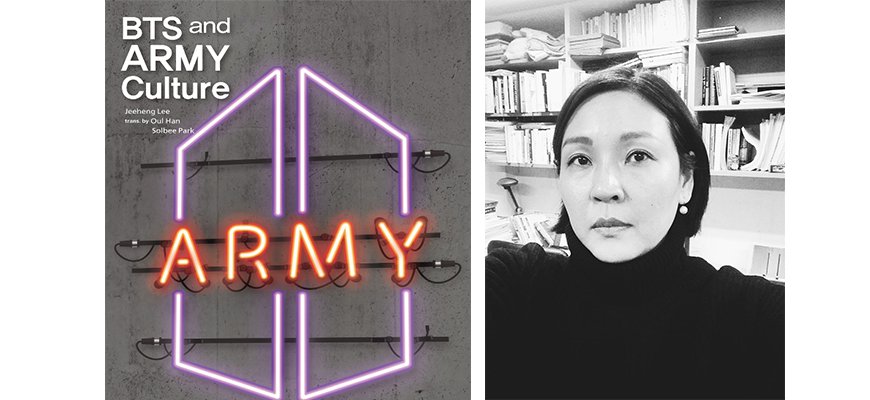 Dr. Jeeheng Lee will present a lecture at the KCCUK on the impact that BTS fans have had on the band's rise to becoming global superstars. Known as the ARMY, BTS' fans utilised the power of new media to spread the band's message and help the group to reach new audiences.
Lee's book "BTS & ARMY Culture" (CommunicationBooks Inc. 2019) is both a cultural critique of BTS and an examination of the phenomenon surrounding its fandom ARMY. The book starts from the awareness that a critical discourse on idol fandom is overdue because these movements have shaped perceptions and influenced behaviour.
The lecture will explore how the BTS fandom ARMY pushed BTS - a musical act born in the margins of the K-Pop industry - to the Western mainstream music scene and the struggles the fans faced along the way.
Date/Time: 6 January 2020, 18:30
Venue: Korean Cultural Centre UK
Entrance Free – Booking Essential
To attend: Please RSVP to info@kccuk.org.uk or call 020 7004 2600 with your name and contact details.

About Dr. Jeeheng Lee
Currently teaching film at Chung-Ang University in Seoul, she is a member of the Film Subcommittee for the Korea Media Rating Board (KMRB). She received a Master of Fine Arts with a focus on Filmmaking from Cal Arts, and a PhD in Film Studies with a focus on Film Theory from the Graduate School for Art & Technology at Chung-Ang University.
Lee was a visiting professor at the Graduate School of Cinematic Content at Dankook University, and a lecturer in the Multimedia Departments at Hannam and Yonsei Universities. Her Ph.D thesis examined "Catastrophe and Film: Structure of Catastrophic Feeling in 21st Century Film" (2015). Lee's research interests are posthumanism, relations between visual culture and modernity, and popular culture in New Media.