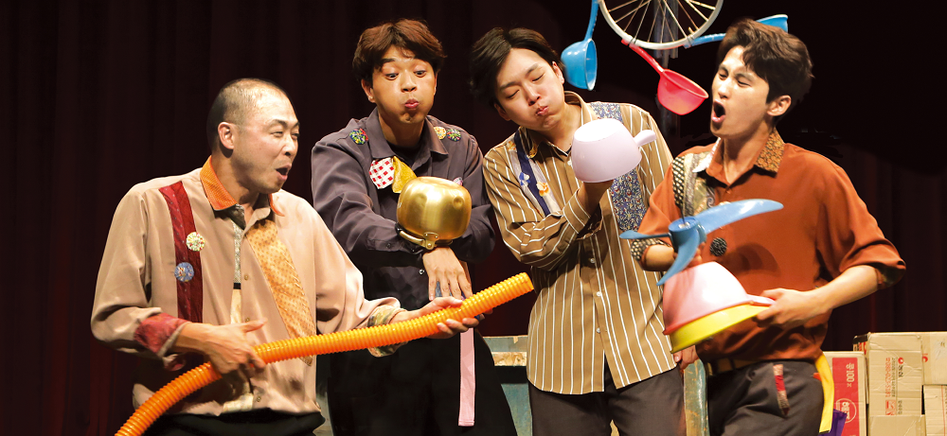 Korea House in Edinburgh
Junk Clown is a non-verbal comedy theatre production aimed at children over 4 years.
Non-verbal Show|50 min|6 August, 5:30pm
Four clowns gather and have fun, and frolic on stage by engaging in games and pranks with each other. What is even more creative is how they use discarded waste such as drums, bicycle handles, broken bowls, and pots to represent vehicles and animals. There are many positive messages to children and adults alike, such as recycling old material, the positives of being full of life & energy and the power of laughter in challenging times.