K-SEMINAR SERIES: Korea: A New History of the South and
North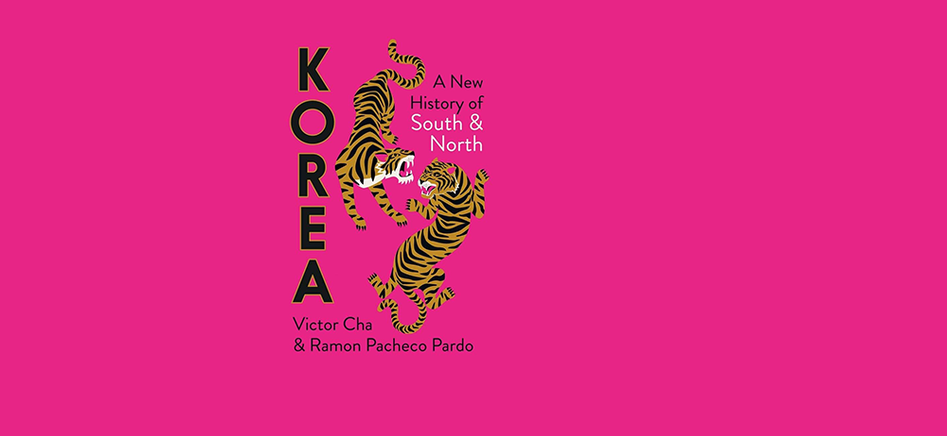 We are pleased to announce an in-person talk about the Korea: A New History of the South & North with Ramon Pacheco Pardo and Victor Cha
Published by Yale University Press, Korea: A New History of the South and North is released June 2023.
About the book
Korea has a long, riveting history—it is also a divided nation. South Korea is a vibrant democracy, the tenth largest economy, and is home to a world-renowned culture. North Korea is ruled by the most authoritarian regime in the world, a poor country in a rich region, and is best known for the cult of personality surrounding the ruling Kim family. But both Koreas share a unique common history.
Victor Cha and Ramon Pacheco Pardo draw on decades of research to explore the history of modern Korea, from the late nineteenth century, Japanese occupation, and Cold War division to the present day. A small country caught amongst the world's largest powers—including China, Japan, Russia, and the United States—Korea's fate has been closely connected to its geography and the strength of its leadership and society. This comprehensive history sheds light on the evolving identities of the two Koreas, explaining the sharp differences between South and North, and prospects for unification.
The authors explore the differences between South and North Korea and their competing ideologies and evaluate the future prospects for unification of the Korean Peninsula.
Panel
Ramon Pacheco Pardo is Professor of International Relations at King's College London, the KF-VUB Korea Chair at the Brussels School of Governance of Vrije Universiteit Brussel and frequent media commentator on North East Asian affairs and Europe-East Asia relations.
Victor Cha is former Director for Asian Affairs in the White House's National Security Council and was George W. Bush's top advisor on North Korean affairs. He is currently the Director of the Asian Studies at Georgetown University and a senior advisor at the Center for Strategic and International Studies
Moderator - Dr Robyn Klingler-Vidra
Dr Robyn Klingler-Vidra is Reader in Entrepreneurship and Sustainability at King's Business School. She is the author of The Venture Capital State: The Silicon Valley Model in East Asia (Cornell University Press, 2018) and Inclusive Innovation (with Alex Glennie and Courtney Savie Lawrence, Routledge, 2022)..
Programme Details:
Date: 8th September
Time: 6pm-7pm
Venue: Korean Cultural Centre UK,
Please note
Please present your ticket at the Korean Cultural Centre upon arrival.
Event venue entry from 17:30.
This is an indoor seated event.
Not suitable for children under 16.