The 18th K-Pop Academy: Online This
Autumn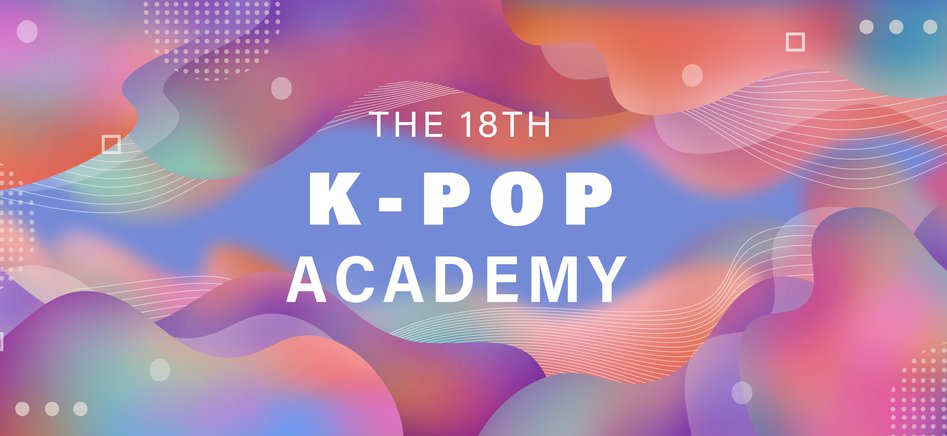 Calling all UK-based K-Pop fans!
Are you keen to learn more about Korea and share your love of K-Pop with other passionate fans across the UK?
Our unique K-Pop Academy programme is a 7-week course which introduces fans of Korean pop music to diverse aspects of traditional and contemporary Korean culture – and this autumn, it's getting an online makeover.
Join us for a series of fun, educational lectures and workshops on the online platform Zoom, covering everything from K-Pop dance to traditional Korean clothing and cuisine.
From the comfort of your own home, meet the UK's leading experts on Korean culture including Dr Anders Karlsson and Dr Jungtaek Lee (SOAS University), Dr Colette Balmain (Kingston University), Tammy Jane (London KPop Dance Workshop) and Korean cuisine expert Chef Hyungsoo Yim.
And that's not all: this year for the first time we're introducing a series of workshops led by our very own K-Pop Academy graduates, who will share their knowledge on the aspects of the Korean Wave they are most passionate about from K-Pop and K-Dramas to the secrets behind K-Pop idols' makeup and skincare, and tips on becoming a successful K-Influencer.
What are you waiting for? Check out the programme details and full timetable below, and apply now for your chance to take part.


PROGRAMME DETAILS:
Dates: 19 September – 31 October 2020
Time: Every Saturday afternoon from 2.00 – 4.00pm*
Location: Online, via Zoom
*End time may vary slightly depending on the session.


HOW TO APPLY:
Option 1 – Download and fill out the K-Pop Academy Application Form (Click here)
Option 2 – Make a video introducing yourself and telling us why you'd like to participate in the K-Pop Academy (feel free to use the questions on the application form as a guide). Please send your completed application to kccuk.thekpopacademy@gmail.com.
If you have any questions about the course or application process, please do not hesitate to get in touch via this email address: kccuk.thekpopacademy@gmail.com
The application deadline is Wednesday, 9 September – applications received outside of the application window will not be considered.
Student selection is made upon a lottery-based system after an eligibility check against the following criteria:
You must be 16 or over
You must not have previously participated in the K-Pop Academy
You must have a keen interest in K-Pop and Korean Culture
For further information please see the provisional timetable below:
19 September (2-4 pm) K-Pop - Integration and Diversification
26 September (2-4 pm) K-Pop Cover Dance
3 October (2-4 pm) History of Korea to the late 19th Century
10 October (2-4 pm) Korean Clothing: hanbok and its style in the K-Pop MV
17 October (2-4 pm) Korean Food: hansik

Graduates' Special Workshop Series
24 October (1) K-Pop Makeup
24 October (2) K-Pop and beyond
31 October (1) Becoming a K-Influencer
31 October (2) Korea on Screen: Films and K-Dramas
*Please note that the programmes listed above may be subject to change.*
Artwork design by Hee Jo Lee