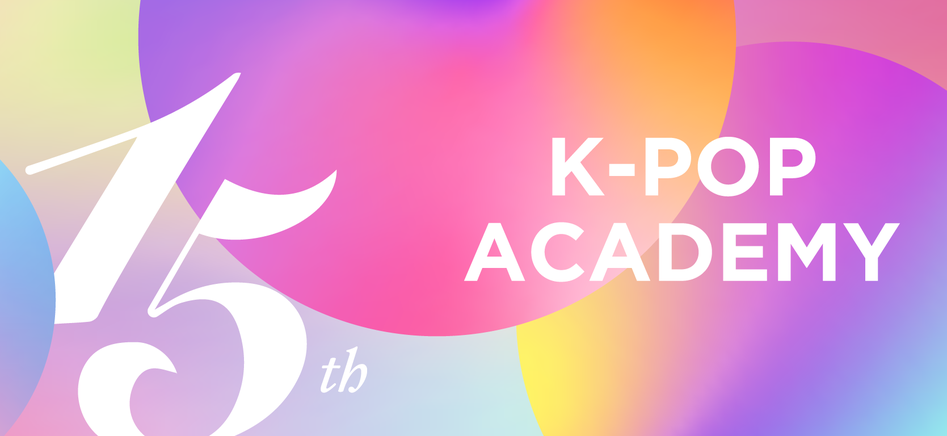 APPLICATIONS FOR THE 15TH K-POP ACADEMY OPEN NOW!
Are you a K-Pop fan in the UK eager to learn more about all aspects of Korean culture?
This programme is for those with an interest in Korea and Korean culture and want to know more. Running for 10 weeks (16 Feb – 27 Apr 2019), every Saturday afternoon at the KCCUK and various offsite venues, 30 students are welcomed in to develop their understanding of the K-Pop phenomenon for free.
On this course both traditional and contemporary aspects of Korean culture will be explored through topics including Korea's history, culture, costume, language and food. Each week students will also be joined by a guest speaker who have previously included Brigadier (Retd) B.A.H Parritt CBE on Korean History, Master Jongho Kim teaching Taekwondo and Tammy Jane, Leader of London K-Pop Dance Workshop.
Student selection is made upon a lottery-based system after an eligibility check against the following criteria:
You must be 16 or over
You must not have previously participated in the K-Pop Academy
You must have a keen interest in Korea and Korean culture
Upon completion of the course, K-Pop fans in the UK will have will have developed a deeper understanding of Korea and Korean culture and from this we hope that their affinity with Korea will last a life time. Have fun, meet like-minded people and discover more about Korean Culture at the K-Pop Academy!
Applications must arrive by 6 February 2019. Application forms received outside of the application window will not be accepted.
Enquiries
Tel: 020 7004 2600 / Email: info@kccuk.org.uk
----------------------------