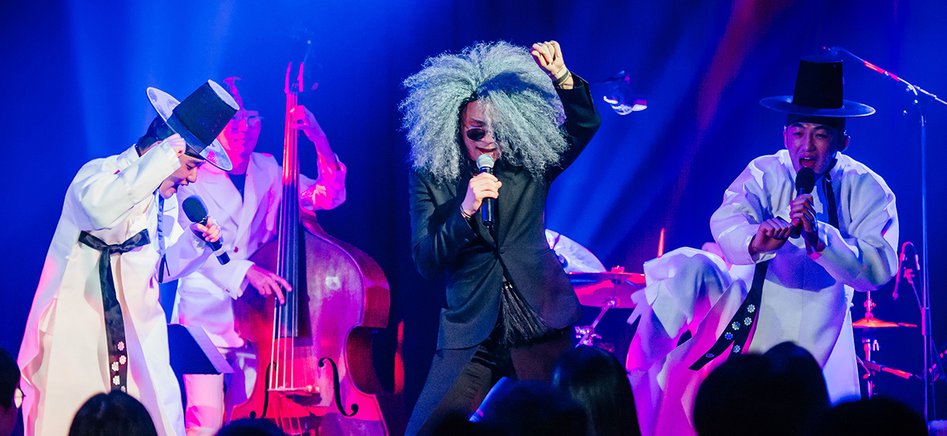 Jambinai, Black String, Heemoon Lee + Prelude + NomNom
This category includes some of the biggest names in Korean music, each of whom have performed at previous K-Music festivals.
*Please note: the online programmes will be available to watch until 29 November after the free stream.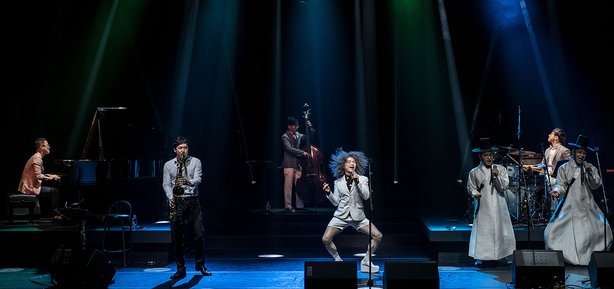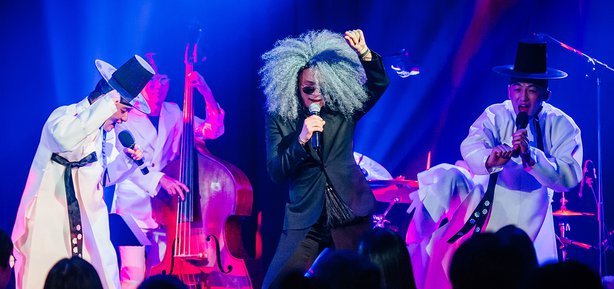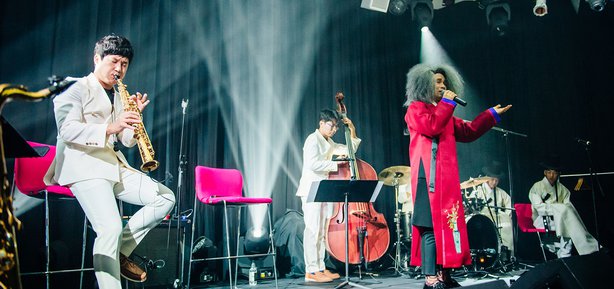 K-Music Greats III - Heemoon Lee + Prelude + NomNom
Saturday 14 November 17:00 | YouTube (Free)
Seven Korean men's visually stunning show is led by extraordinary singer Heemoon Lee, includes Joseon Idol NomNom, and features the jazz group Prelude, who originally came together at the Berklee School of Music. The eagle-eyed among you will have recognised Heemoon Lee from many projects, including sold-out shows with SsingSsing at K-Music 2018 that had audiences on their feet, singing, and dancing.
Heemoon Lee and Prelude performed at the Royal Albert Hall's Elgar Room in 2017 with Korean Men taking a hilarious look at male/female roles of today, all the while blending Korean folk music and jazz. The last episode of our K-Music Greats series will be the highlights of their 2020 performance produced by the Seoul Namsan Gukakdang, expect to see some popular songs from their 2017 performance including Nanbong-ga.
'The group sings a regional folk style called minyo and the gender bending look has to do with shamans not glamour… The understated music, the small dramatic gestures and the costumes all combine for one of my most memorable concerts of all time' (NPR)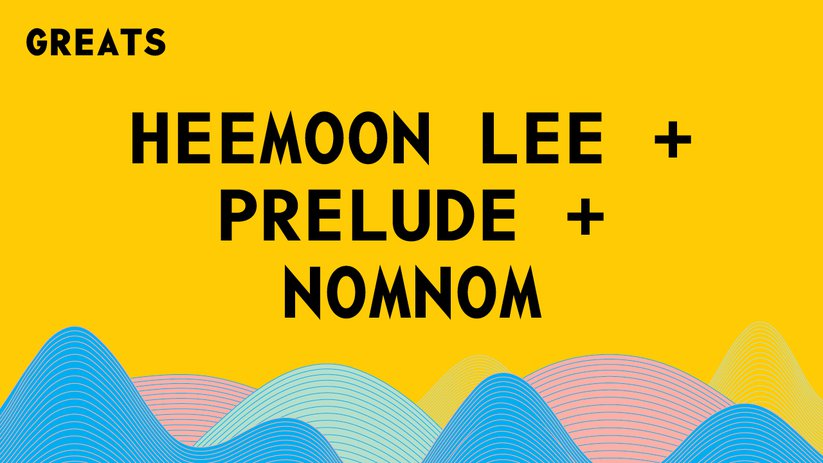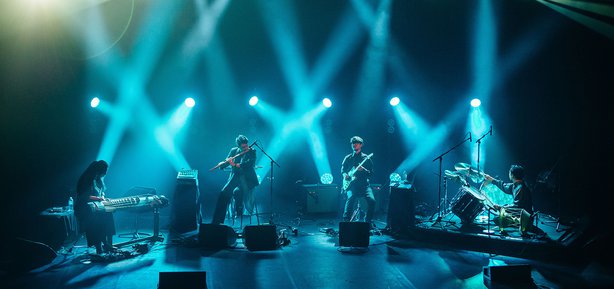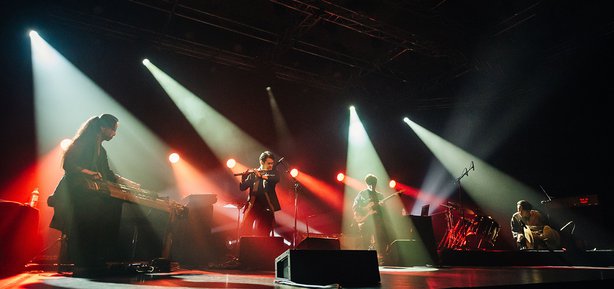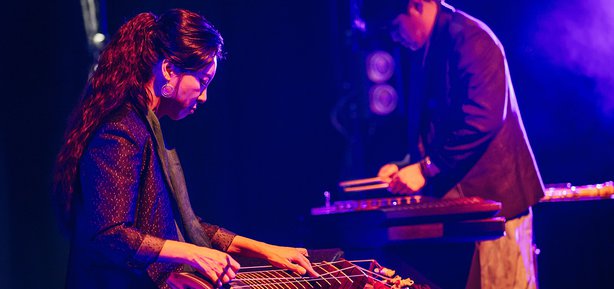 K-MUSIC Greats II - Black String
Saturday 7 November 17:00 | YouTube (Free)
ACT artists and masters of traditional Korean music and jazz Black String burst on to the London scene in 2011, their rise to the top saw them close K-Music 2019 to great acclaim in a show that was also performed within the EFG London Jazz Festival.
Their storming international debut Mask Dance (ACT) earned them a 2018 Songlines Music Award, their award ceremony performance being a true representation of 'borderless contemporary Korean music'.
Black String's performance, the second episode in this K-Music Greats series, will include their celebrated works Sureña, Exhale-Puri from their second album, Karma, which was showcased at their closing performance of K-Music 2019. This is an edited version of a concert produced by the Gyeonggi Cultural Foundation in 2020.
'There are tricky time signatures, a nod of thanks to Ornette Coleman's Lonely Woman for a guitar solo, and constant tonal shifts from the geomungo itself. Elegant and accomplished' (★★★★ Guardian)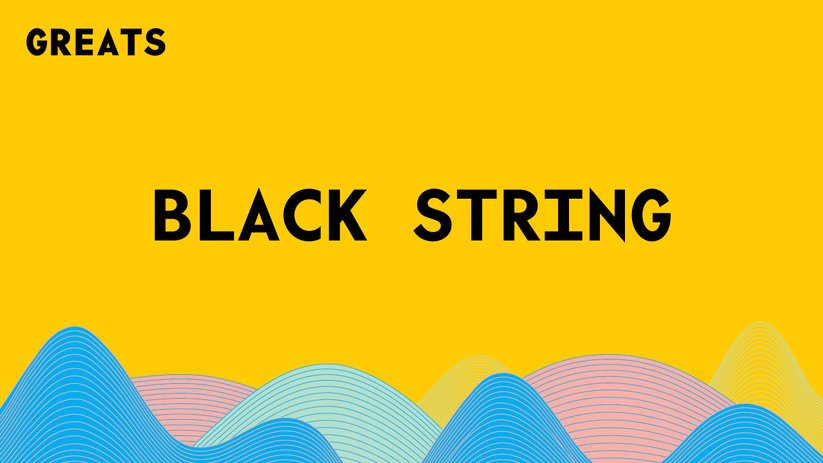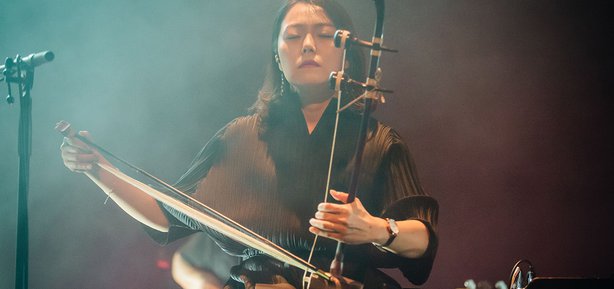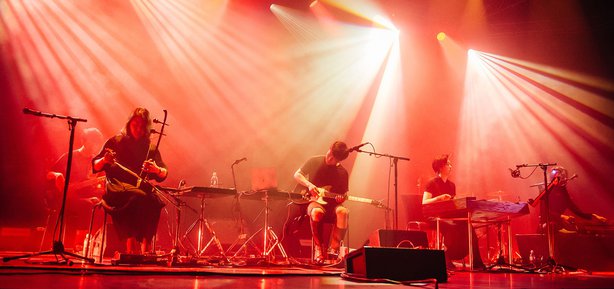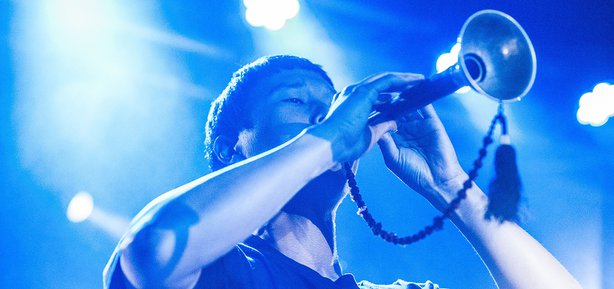 K-Music Greats I – Jambinai
Saturday 31 October 17:00 | YouTube (Free)
Jambinai present traditional Korean music in a new and innovative way, with their ground-breaking post-rock sound that combines folk, metal, jazz and ambient electronic elements in a mix of traditional Korean and modern instruments. With their huge following, they have wowed stages at major rock festivals, including Glastonbury and Robert Smith's Meltdown.
Their third Bella Union record Onda was released in 2019 and performed at K-Music that year. This K-Music Greats show will feature 20-minutes of highlights from a 2020 concert where they played their most popular songs including, Time of Extinction and Sun. Tears. Red.
K-Music 2020 is available now, K-Music Playlist
'Epic folk-rock that proves there's more to Korea than K-Pop' (★★★★★ Songlines)
'Korea's Jambinai impressed with their genre-blurring sound, applying traditional folk instruments to eruptive instrumental drone-rock reminiscent of Sonic Youth' (★★★★ The Times)
'Drawing on post–rock and metal, they were soon astonishing audiences at festivals around the world as leaders of the new wave in Korean music' (★★★★ Evening Standard)