K-Music Festival: Jiha
Park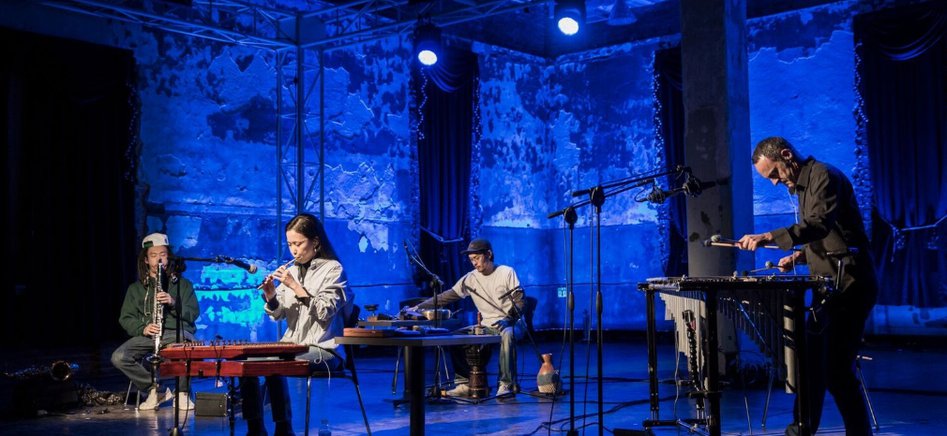 K-Music Festival 2017: Jiha Park
Jiha Park returns to the K-Music festival, this time with her first solo album entitled 'Communion' Park previously opened the festival with her band '[su:m]' in 2015 at the Southbank Centre, London.
Jiha Park is a composer and performer of traditional Korean instruments, including Piri (a double-reed bamboo flute), Saenghwang (a mouth-blown pipe organ), and Yanggeum (a hammered dulcimer). Jiha Park first gained attention as the leader and producer of the duo band entitled '[su:m]' which she founded with fellow musician Jungmin Seo.
Since then, Jiha has constantly explored groundbreaking and modern sounds rooted in traditional Korean music and recently embraced western musical instruments in her practice, with pieces that include Percussion, Saxophone, Bass Clarinet and Vibraphone.
Her first solo album, 'Communion' released in 2016 was selected to be included in the official showcase programme for '2017 Classical: NEXT'. The album contains 8 tracks – 'All Souls' Day' consoles one's soul with the harmony of an unlikely match of instruments like Yanggeum, Piri, Saxophone, Vibraphone, and Jing.
Jiha Park played a selection of songs from her solo album with her ensemble and a UK musician at the closing concert of K-Music 2017.