K-Music Festival: Jeduk Jeon & Juwon
Park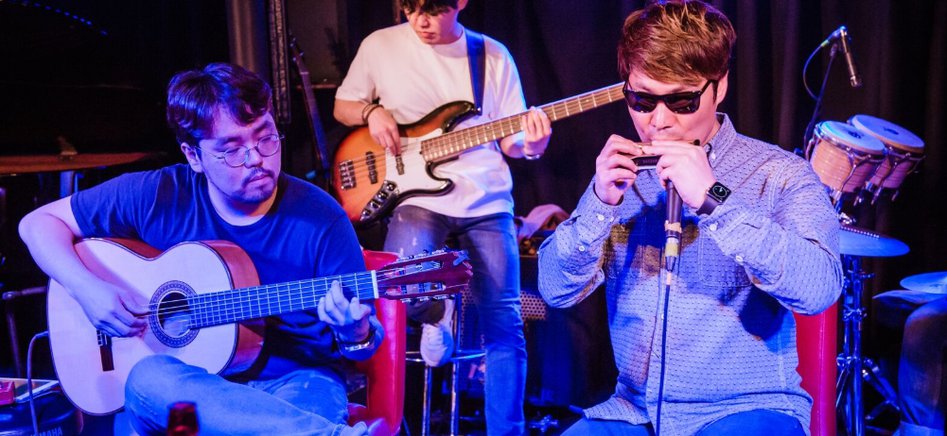 K-Music Festival 2017: Jeduk Jeon & Juwon Park
You would never expect that K-Music could bring you an unforgettable concert of harmonica with gypsy guitar. But Jeduk Jeon and Juwon Park have become sensations with this in Korea. Self-taught Jeduk Jeon released his first album in 2004 and one critic entitled it 'one of the note-worthy musical accomplishments of this era.' Juwon Park has been hailed as 'the Paco de Lucia of Korea.' Certainly something worth debating over a pizza.
Harmonica legend Jeduk Jeon is one of the great figures of Korean music today. Blind since birth, he's been compared to Toots Thielemans for his formidably virtuosic style.
Guitarist Juwon Park's band has been influenced by flamenco and gypsy jazz, but their range goes even wider. Expect a soulful celebration from this special collaboration.