K-Music Festival: Hyelim Kim & Alice
Zawadzki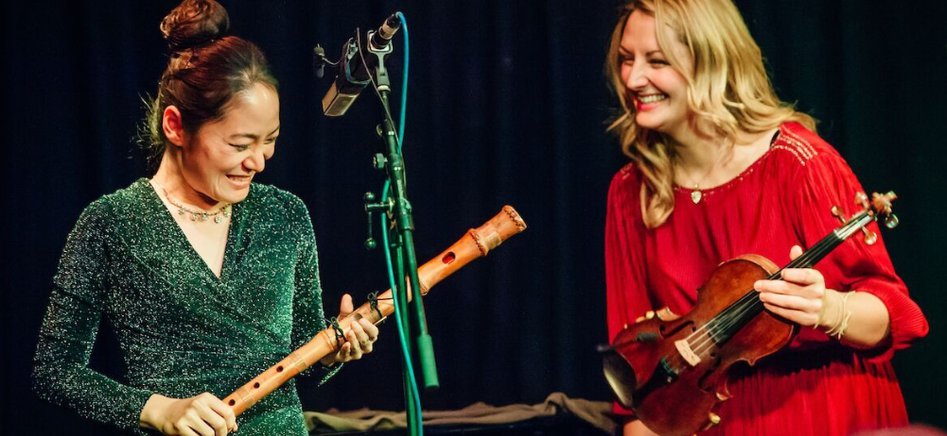 K-Music Festival 2017: Hyelim Kim & Alice Zawadzki
K-Music is keen to curate collaborations and another one to watch out for is that between London-based singer/violinist Alice Zawadzki and sublime daegeum flute player Hyelim Kim. The combination of Zawadzki's spontaneous vocals and virtuoso violin, with the transcendental, buzzing sound of the Korean flute will be something special.
The K-Music festival has been proud to commission some major collaborations, and this one is really special. Hyelim Kim, a superb daegeum (bamboo flute) player, has played with Nils Frahm and Lubomyr Melnyk, literally breathing new life into Korean traditional music, and she has reached out to singer Alice Zawadzki to join her in this partnership.
Jamie Cullum called Alice 'beautiful and uncategorisable — a real force to be reckoned with', and her dramatic voice, warm humour and creative enthusiasm have left critics comparing her to Bjork and Tori Amos. Together, they chose guitarist Rob Luft and bassist Misha Mullov-Abbado to create a real band of titans for this one special performance.