K-Music Festival: Heemoon Lee &
Prelude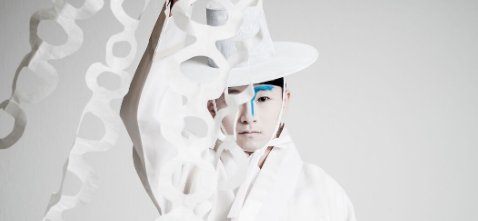 K-Music Festival 2017: Heemoon Lee & Prelude
Seven Korean men created a show for the National Theatre of Korea – and now it's touring the world! Korean Man takes a hilarious look at male/female roles today, blending Korean folk music and jazz.
Their visually stunning show is led by extraordinary singer Heemoon Lee, and features the jazz group Prelude, who came together at the Berklee School of Music
HEEMOON LEE
The Lee Hee Moon Company, led by traditional Korean lyrical storyteller 'sorikkun' Heemoon Lee, is comprised of singers, musicians and dancers from a variety of disciplines. Lee's performances attempt a hybrid of genres, taking the vast repertoire of folk songs 'minyo' of the Gyeonggi area as motif. He brings traditional Korean vocal music, which has been sidelined in the Korean art world, to the core and creates a distinctive sound that suggests to the audience a new way of appreciating vocal music.
With his recent collaboration with the Jazz band Prelude, he presented a perfect musical harmony of East and West that included a reinterpretation of 9 kinds of minyo, each assigned with a visual idea, unique storytelling and performance. By rearranging the most famous minyo, 'Jabga,' with jazz vocabularies, the company is discovering a musical apparatus that clearly portrays the sensibilities of Jabga. The bluesy arrangement of the mournful song, 'A Widow's Prayer,' maximizes a feeling of sadness and 'Cloudy Days in June and July' about a young servant is arranged in a swing style, making the character come alive as it humorously satirizes the times.
Showing both creative energy and virtuosity, the company were acclaimed as 'the best possible collaboration' expressing a 'new iconic musical language integrating the essential sentiments and musicality of minyo and jazz.'