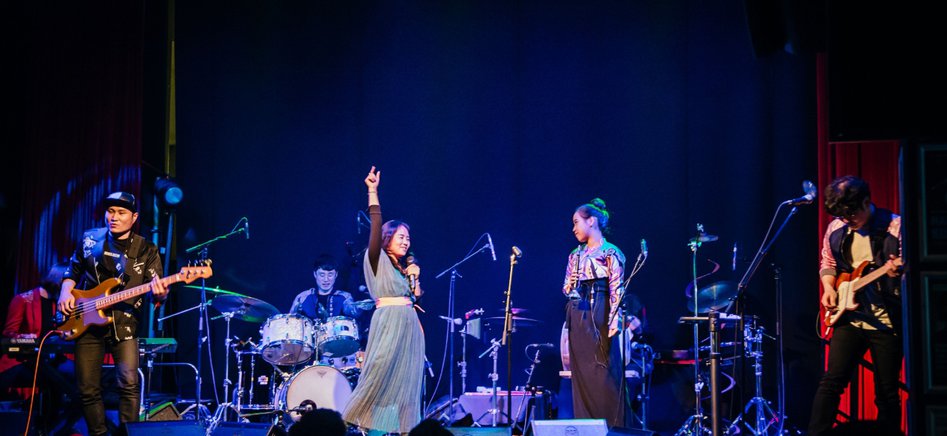 K-Music Festival 2017: AUX
A fearless contemporary Korean six-piece featuring traditional instruments like the raucous taepyeongso shawm, which they admit is difficult to combine with western instruments. But they've been managing to bring the irreconcilable together since they started in 2008. They took their name from the output on a mixing desk!
Psychedelic pansori-rock from Korea crashlands in Shoreditch en route to the festival. AUX bring together screaming high-pitched sounds of the piri and taepyungso (wind instruments) and an intense rock groove of bass, drums, guitar,
keyboards and Korean percussion.
They've toured America after winning the Grand Prize of the 21st Century Korean Music Project, playing major venues like the Kennedy Center and Symphony Space. Their secret weapon is extraordinary pansori singer Eun Kyung Min, who soars from a growl to a scream, putting the seal on their stunning theatrical performance.