K-Music Festival 2016: Youn Sun
Nah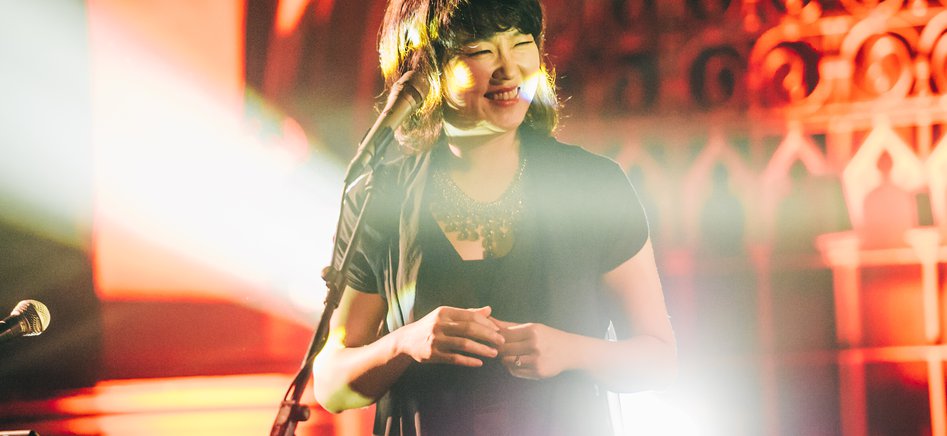 One of Korea's great voices will play a rare London concert in the glorious acoustics of the Union Chapel. In 2009 Youn Sun Nah had her first concert in London at Vortex jazz club and since then she has become one of the biggest female jazz stars on the European circuit with a following particularly in France.
Youn Sun Nah studied jazz singing in Paris first made her name in France. Le Monde described her as having a "magnificent voice and passionate originality". There is a clear influence of chanson in her performance – whether she's singing Johnny Cash, a jazz standard or one of her own songs, she is always telling a story.
She received a Gold Record in France for the recently released eighth album 'Lento' and was awarded a "Chevalier des Arts et des Lettres" by the French Ministry of Culture, which is in recognition of significant contributions to the arts and culture. In 2014, she was a featured performer in the closing ceremonies of the Winter Olympics in Sochi, Russia.
For the opening show for the K-Music Festival, she will be accompanied by Swedish guitarist Ulf Wakenius (celebrated for his work with Oscar Peterson and Ray Brown) with whom she has made several albums on ACT Records: their debut album 'Voyage' (2008), Second album 'Same Girl' (2010) and Third album 'Lento' (2013). Recently, the duo performed in a number of jazz festivals such as Montréal Jazz Festival, Montreux Jazz Festival, TD Vancouver International Jazz Festival, among others. The response from the crowd was overwhelming, showering the duo with standing ovations.