K-Music Festival 2015:
SU:M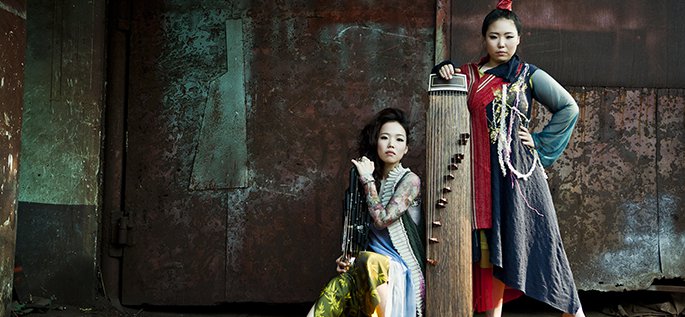 SU:M AT SOUTHBANK CENTRE
SU:M
with special guest Arthur Jeffes from Penguin Cafe Tuesday 1 September, 7:45pm LONDON Southbank Purcell Room
SU:M's name (pronounced "soom") translates as "breath" and it expresses the physical connection of these two women to the music they create - sometimes a soft sigh, sometimes a cry, sometimes a silent holding of breath. Jungmin Seo plays the gayageum (a massive 25-string zither) and Jiha Park plays wind instruments including the saenghwang (imagine the subtlest mouth organ, with 17 bamboo pipes).
They are an astonishing experience live - they've played Womex Cardiff and were seen at WOMAD last year. This opening concert of the K-Music festival of Korean music is their first London concert. The evening will begin with a short solo set by Arthur Jeffes, leader of Penguin Cafe, who will play music by himself and his father Simon Jeffes inspired by their travels in Asia - and it will end with a short collaboration between Arthur and SU:M.