Collective A – MIIN: Body to
Body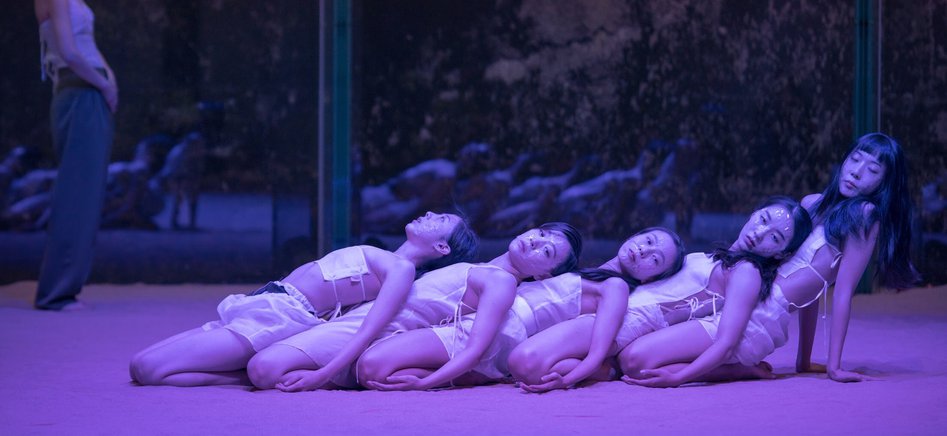 Fusing precise movements with a captivating soundscape, critically acclaimed choreographer Jinyeob Cha examines how perceptions of beauty and femininity have evolved beyond the imposed traditional and contemporary; east and west, definitions
Cha believes that history and ideology on oppression of women and their independence, added with the current focus on women's body could possibly be distorting the notion of feminine beauty. By studying the body not only in physical terms but also approaching from psychological angles, Cha rediscovers body in various forms - feeling, aging, remembering, transforming, and storing. Such views, not being just limited to women, throw questions on existential values of all living things, expanding their meanings and images.
MIIN: Body to Body won the 2017 best dance award of The Korean Association of Dance Critics and Researchers.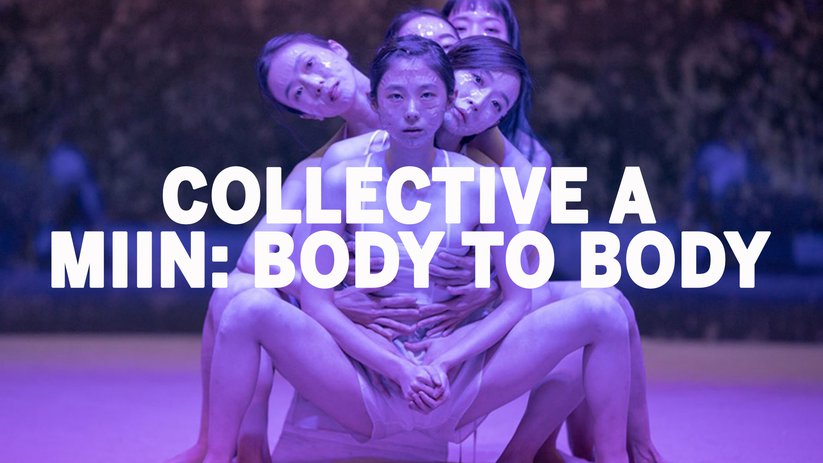 Of the women, by the women, for the women
The idea of 'women' penetrates through Jin Yeob Cha's work. She reinterprets the Greek tragedy The Trojan Women with its stories of women suffering in her work Three Lips (2013); she uses The Red Shoes by Hans Christian Anderson to talk about women's desire in her work Body Orchestra: Who Stole Her Red Shoes? (2013); she condemns the world's greed and vanity from women's perspectives in Rotten Apple (2012–13) and shows her dance dialogue that reflects herself as a woman, a dancer, and a choreographer in Dance, She...Crazy (2014).
In her most recent work MIIN: Body to Body (2017) she deals with a range of issues including misogyny and singledom.
Cha says: "I wanted to start from a female body, purely from there. I believe the body is like a circle. My idea became clearer from riverrun (2015). Endlessness without the start or the end, circulation of lives, Saṃsāra (a Buddhist concept that refers to beginningless cycle of repeated birth), the nature of the universe. Circle means endless changes and repeats and it echoes the female body."
From Jin Yeob Cha's interview with Seoul Foundation of Arts and Culture.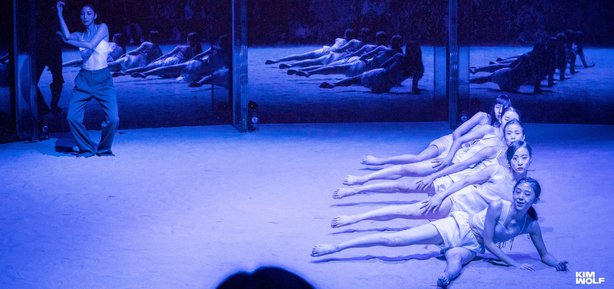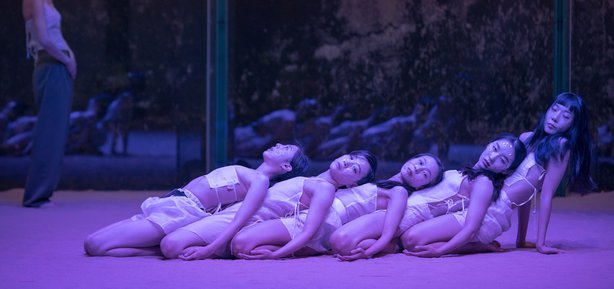 About Jin Yeob Cha
Jin Yeob Cha is the founder and artistic director of Collective A. Having been the director of choreography for the opening and closing ceremony of 2018 Pyeongchang Winter Olympic Games, she has worked with numerous companies and choreographers internationally including LDP Company of Korea, Hofesh Shechter Company (UK), Galili Dance company (Netherlands), and the English National Opera (UK). Cha is known for her style of breaking the existing form of performance with the force of various disciplines of arts integrated, covering issues with gender, power etc. She has received Today's Young Artist Award from the Korean Ministry of Culture, Sports, and Tourism, as well as an award for choreography of Korea Musical Awards, and Dance Critic's Award. Cha continues to open research sessions as Collective A LAB for artists of various disciplines, offering them opportunities to collaborate and continue.
Collective A is based in Seoul. Since its inception in 2012, the group invites creators, dancers and artists of various disciplines to explore and research how different micro perspectives transform into new experiences and discoveries when reconstructed together. The group is especially known for going beyond the traditional forms of performances, breaking barriers of limited space, genre, and format. Ultimately, Collective A aims to challenge the meaning of interdisciplinary arts and its limitations, breaking the barriers of artistic dichotomies.