2022 KCC UK X Germany Open
Call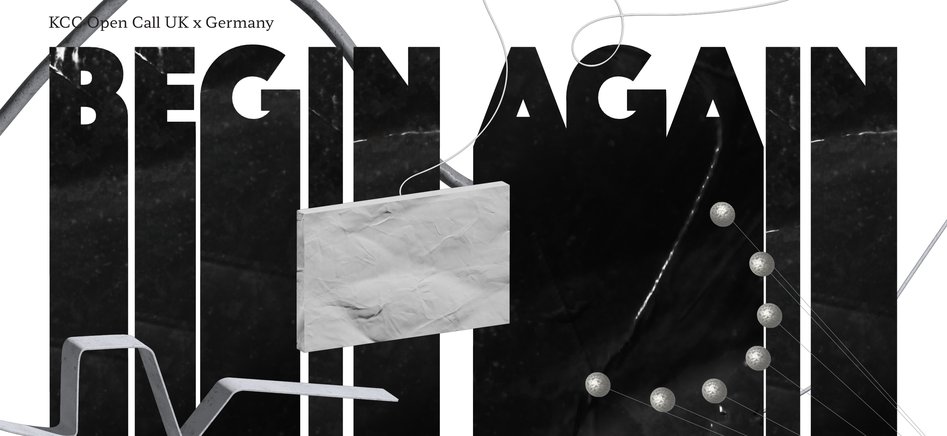 Begin Again
The Korean Cultural Centre presents Begin Again featuring Iden Sungyoung Kim, Kyungmin Sophia Son, Nina Nowak, Sooun Kim, Yambe Tam and Ya-Wen Fu.
The KCC Open Call Programme has been designed to travel across two major European cities, London and Berlin, as a vehicle to open up opportunities for the participating artists. Entitled 'Begin Again', the finalists of the 2022 KCC UK and Germany Open Call creatively reflect upon the notion of transformation and re-imagination. The exhibition is therefore an attempt to look for change in uncertainty, and through constant questioning find innovation in what may seem to be chaos.
With varying perspectives and an array of medium the six artists present their own interpretation to the following questions: Where does one turn for respite in times of unrest? What radiates permanence and clear perspective when uncertainty abounds? How can we imagine a more positive future beyond the realities of the current global experience? Which innovations, be they sonic, visual, sculptural or experiential, allow us to shift our positions, alter our vantage points and question our assumptions? As present-day circumstances dare and compel us into seeing the world not as we previously knew it, the exhibition asks what we might see through different eyes?

Exhibition Details
Date: 23 November 2022 – 4 February 2023
Venue: Korean Cultural Centre
Participating Artists
Iden Sungyoung Kim, Kyungmin Sophia Son, Nina Nowak, Sooun Kim, Yambe Tam and Ya-Wen Fu
*Please contact us for Artists' bios, high resolution images and opening photographs and videos
2022 KCC Open Call Jurors
Alessio Antoniolli is the Director of Gasworks, where he leads a programme of exhibitions, international residencies and participatory events. He is also the Director of Triangle Network, a world-wide network of visual art organisations that work together to create artists' exchanges and to share knowledge with each other. He has lectured widely and has been part of many juries including the UK's Turner Prize in 2019.
Dr. Zoe Whitley is Director of Chisenhale Gallery. A leading non-profit space founded by artists in London's East End, Chisenhale produces and commissions new works of art. Exhibitions to her credit include co-curating Elijah Pierce's America (Barnes Foundation), curating the British Pavilion (Venice Biennale 2019) and co-curating the award-winning international touring exhibition Soul of a Nation: Art in the Age of Black Power. She writes widely on contemporary artists. Zoé is a trustee of Creative Access and Decolonising Arts Institute. Her prior roles include Senior Curator (Hayward Gallery urator, International Art (Tate Modern) and Curator of Contemporary Programmes (V&A)
Dr. Andreas Beitin is Director of the Kunstmuseum Wolfsburg. Prior to this, he was a director of the Ludwig Forum for International Art in Aachen, Chairman of the Advisory Board for Visual Arts at the GoetheInstitut, and curator then director of the ZKM Museum of Contemporary Art in Karlsruhe. For many years, Dr. Beitin has served on various art juries and scientific committees (including the Fraunhofer Gesellschaft, Karlsruhe Institute of Technology (KIT), RWE Foundation, Volkswagen Foundation).
Dr. Sven Beckstette is a curator of Hamburger Bahnhof - Museum für Gegenwart - Berlin. Dr. Beckstette previously worked as a managing editor of the Berlin art magazine "Texte zur Kunst" from 2010 to 2012, of which he is a member of the advisory board. From 2012 to 2016, he was a curator at the Museum of Art in Stuttgart, where he oversaw the extensive Otto Dix collection and the Museum Haus Dix, the Lake Constance branch.