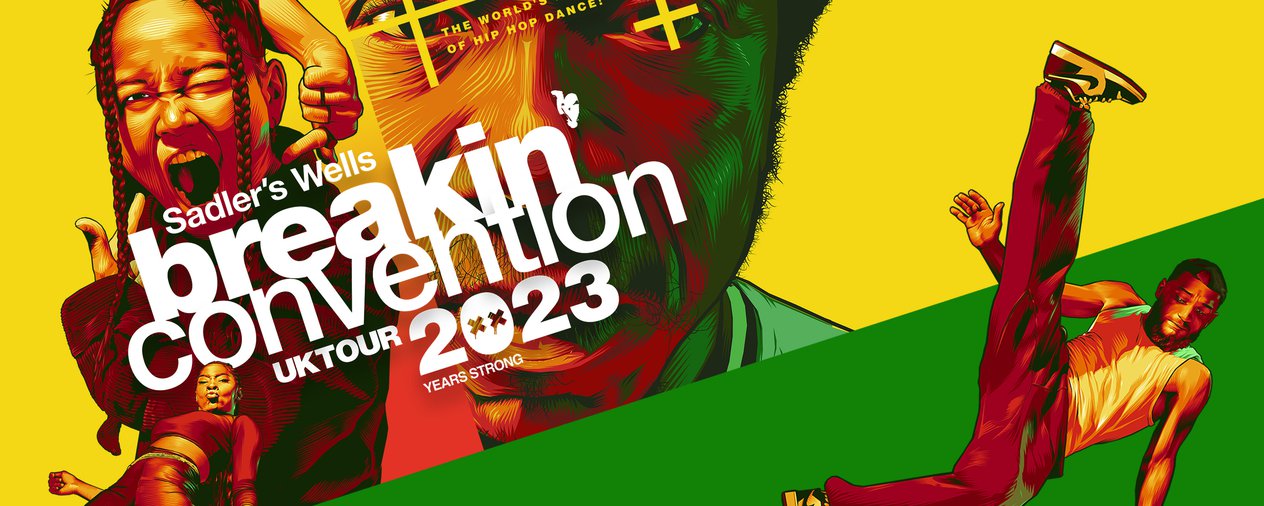 29 - 30 Apr 2023
Breakin' Convention returns to Sadler's Wells Theatre for an extended weekend to celebrate its 20th anniversary from Friday 28 April to Sunday 30 April before embarking on a major UK tour across nine venues from Wednesday 17 May to Wednesday 14 June.
Hosted and curated by Breakin' Convention's Artistic Director Jonzi D, Breakin' Convention 2023 showcases exceptional hip hop crews from all over the UK including top poppers, lockers, b-boys and b-girls plus as always, showstopping international acts.
On the Breakin' Convention tour, each theatre foyer in each town will undergo a makeover complete with live DJs, graffiti artists and freestyle dance sessions so everyone can join in. A renowned and inclusive celebration of hip hop culture, Breakin' Convention's national tour will host three exceptional, international acts plus the best local crews in each location, carefully chosen by Jonzi D, local hip hop representatives and the Breakin' Convention team.