The Disaster Tourist: Yun Ko-Eun in conversation with Lizzie
Buehler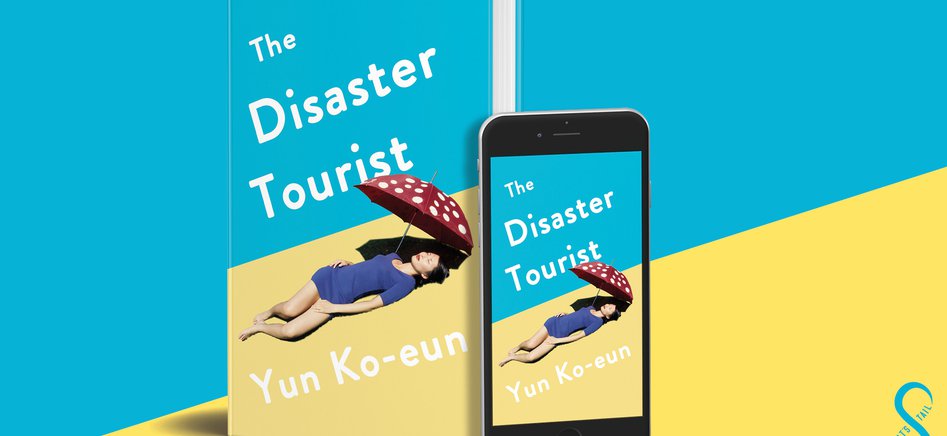 Korean Literature Night
Application Window Closes - 7th October
The Korean Literature Night (KLN) is a monthly discussion group that explores various themes and topics relating to that month's chosen book. Our Korean Literature Night has gone online to ensure you can still be a part of some great discussions about fantastic literature.
As part of our Korean Literature Night, author Yun Ko-Eun will join us for a discussion about her work 'The Disaster Tourist', a satirical Korean eco-thriller with a fierce feminist sensibility. The talk will be moderated by Lizzie Buehler, who translated 'The Disaster Tourist'. Following the talk, Yun Ko-Eun will respond to questions from the audience.
[Zoom Webinar]
Event Date: Wednesday 21st October 12PM-1:30PM (BST)
Venue: ZOOM (Online)
Entrance Free - Booking Essential
Apply to info@kccuk.org.uk with your name and contact details by 7th October.
The event is free of charge, but booking is essential. Please ensure that you have read the book 'The Disaster Tourist' by Yun Ko-Eun ahead of the event and please note that we will not be providing copies of the book for this event. Copies of the book can be found at all good bookstores and online. The link to join the Zoom Talk will be emailed to you prior to the session.
* Privacy policy: This event will be audio and video recorded through ZOOM. By attending this event, you are consenting to be recorded.
The Disaster Tourist
Yona has been stuck behind a desk for years working as a programming coordinator for Jungle, a travel company specialising in package holidays to destinations ravaged by disaster. When a senior colleague touches her inappropriately she tries to complain, and in an attempt to bury her allegations, the company make her an attractive proposition: a free ticket for one of their most sought-after trips, to the desert island of Mui.
She accepts the offer and travels to the remote island, where the major attraction is a supposedly-dramatic sinkhole. When the customers who've paid a premium for the trip begin to get frustrated, Yona realises that the company has dangerous plans to fabricate an environmental catastrophe to make the trip more interesting, but when she tries to raise the alarm, she discovers that she has put her own life in danger.
Yun Ko-Eun
Yun Ko-Eun is the author of several novels and short story collections published in Korea. Her short story 'Piercing' won the Daesan Literary Award for College Students the year she graduated from university. She received the 2008 Hankyoreh Literature Award for her novel The Zero G Syndrome and in 2015 her short story collection Aloha won the Kim Yong Ik Novel Prize. The Disaster Tourist is her second book to be published in English. She lives in Seoul.
Lizzle Buehler
Lizzie Buehler studied comparative literature and creative writing at Princeton University and hold an MFA in literary translation from the University of Iowa. She worked as a freelance translator and assistant editor at Asymptote. Lizzie's translations from Korean appear in The Massachusetts Review, Asymptote, Korean Literature Now, Litro, and Azalea. Her translation of Table for One by Yun Ko Eun is forthcoming from Columbia University Press.
@book cover image credit: designer Sinem Erkas, Publisher Serpent's Tail