Unexpected Vanilla: Poetry Reading with Poet Lee Hyemi and translator
Soje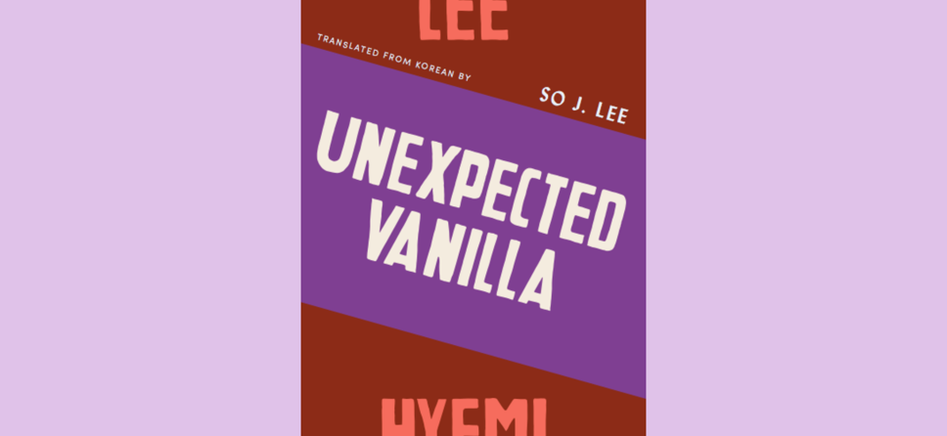 Korean Literature Night
Application Window Closes - 13th November

The Korean Literature Night (KLN) is a monthly discussion group that explores various themes and topics relating to that month's chosen book. This year our Korean Literature Night has gone online to ensure that you can still be a part of some great discussions about fantastic literature.
For our next Korean Literature Night, poet Lee Hyemi and translator Soje will join us for a live virtual poetry reading and talk about her poem collection 'Unexpected Vanilla'.
Following the reading and talk, Lee Hyemi will respond to questions from the audience. The talk will be moderated by Soje, who also translated 'Unexpected Vanilla'. This event is co-organised with the publisher Tilted Axis Press.
[Zoom Webinar]
Event Date: Wednesday 25th November 12PM-1:30PM (UK time)
Venue: ZOOM (Online)
Entrance Free - Booking Essential
Apply to info@kccuk.org.uk with your name and contact details by 13th November 2020.
The event is free of charge, but booking is essential. The posting a free copy of the book for the first thirty people who RSVP for the event has now closed. Please note that you can purchase the e-book through the following link: E-BOOK.
* Privacy policy: This event will be audio and video recorded through ZOOM. By attending this event, you are consenting to be recorded.


UNEXPECTED VANILLA
A sensual, surrealist collection by a young feminist poet
Lee explores a wide variety of relationships, attractions, and sensations. Her erotically charged, surrealist sensibility can be traced back to the paintings of Leonor Fini, a bisexual Argentinian artist whom she admires. Lee subverts the titular "vanilla" norm without denying its pleasures.
Detailing various intimacies in her "world of the second person," which feels clandestine but safe from the threat of exposure, Lee explores the Korean language's scope for ambiguous gendering.
Read excerpts in Asymptote Korean Literature Now
Lee Hyemi
Lee Hyemi debuted at age eighteen by winning the JoongAng New Writer's Award in 2006 and became the youngest winner of the JoongAng New Writer's Award after novelist Choi In-ho won in 1963. She has authored the poetry collections Ultraviolet (2011) and Unexpected Vanilla (2016). Her poems have appeared in Modern Poetry in Translation, Asymptote, and Words Without Borders.
Soje
Soje is a translator, writer, and the creator of chogwa, a quarterly e-zine featuring one Korean poem and multiple English translations. Soje is the translator of Lee Hyemi's Unexpected Vanilla (Tilted Axis Press, 2020), Choi Jin-young's To the Warm Horizon (Honford Star, 2021), and Lee Soho's Catcalling (Open Letter Books, 2021).