We are seeking Honorary
Reporters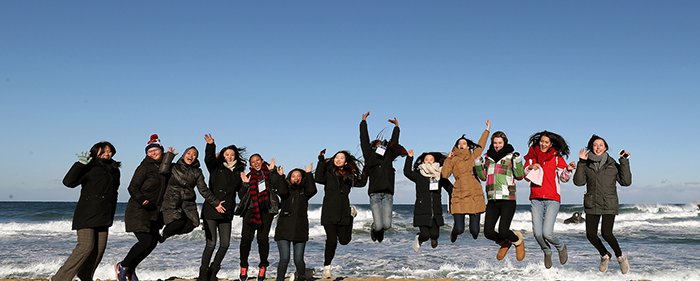 KOCIS is seeking Honorary Reporters who can help the world learn more about Korea.
The Korea.net team of the Korean Culture and Information Service (KOCIS) seek qualified candidates to join this outstanding group of individuals to interact online with people from all around the world, letting them know about the breadth and variety of life in Korea and Korea-related events overseas.

The ideal candidate for an Honorary Reporter position is a non-Korean residing in either Korea or elsewhere who can help form a global network of writers, bloggers, YouTubers and reporters.

Qualifications

■ Must be a non-Korean who is interested in sharing his or her stories about anything related to Korea and interacting online, highlighting both Korea's similarities and differences with other parts of the world.
■ Active user of social media like Snapchat, Instagram, Tumblr, Facebook, blogging, Twitter, Weibo and YouTube.
■ Able to competently generate content* in one of the following languages: English, Chinese, Arabic, Spanish, Russian, French, German, Japanese and Vietnamese.
* Content can be in any format including written article, photo, video or webtoon (online comic).

Activities

■ Talk about all things Korean in the fields of humanities, arts, sports, dining and tourism.* For example, if you are a non-Korean resident of Korea, discuss your day-to-day life while focusing on the peculiarities and habits of modern Korean society. If you live overseas, write about any Korea-related event, festival or exhibition in your city.
* Guidelines to be given later after announcement of selections
■ Support promotional activities run by Korea.net and KOCIS, both online and offline.
■ Participate in KOCIS-run events or tourism programs and related organizations.

Benefits

■ Free online classes about Korea
■ Invitation to events run by KOCIS and related organizations
■ Opportunity to generate content on social networking services run by Korea.net, such as the Korea.net website (http://www.korea.net) or on our official Facebook profile KoreaClickers (https://www.facebook.com/KoreaClickers)
■ Small honorarium for Honorary Reporters who produce superior work
■ Formal letter of appointment (in PDF form) and small gifts. Those who attend the induction ceremony in Seoul will receive a hard copy of their letter.
■ Exemplary Honorary Reporters who have actively participated in the program will win a free week-long trip to Korea.

How to apply

■ Fill out (Find the application form) and submit the application form in one email message addressed to both wisdom117@korea.kr and empojh@gmail.com.
■ Candidates experienced in photography, video or webtoons are kindly asked to attach a small portfolio of their work to be used to introduce Korea or a link that shows their work online.

Schedule

■ Application Period: March 6-31, 2019
■ Announcement: April 2019 via email notification
■ Launching Ceremony: Late April or early May
* Notice given to selected candidates