Photography Contest: Hangeul I
met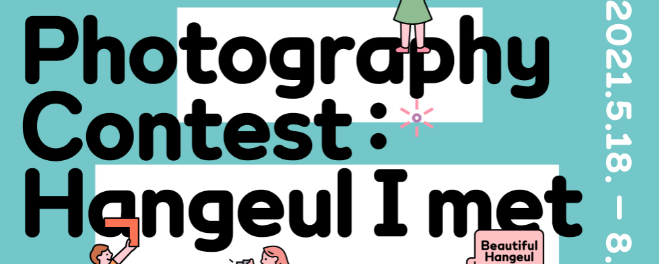 Collecting Hangeul from all over the world
The National Hangeul Museum is hosting a photography contest.
Theme : Photos related to Hangeul we met in our daily lives
Application Deadline : 16 August 2021, midnight (KST/BST+8)
* Winners will be announced in September 2021.



How to Enter
Online application : http://hangeulgongmo.co.kr/?lan=_eng
Application via email : hangeul_m@naver.com (Send a photo with an application form)
For more information, please find the attached file and the link below.