Call for Applications to Online K-Pop Dance
Course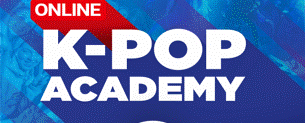 Online K-Pop Dance Course
The Ministry of Culture, Sports and Tourism is pleased to announce that registration for Online K-Pop Dance Pilot Course is now open.
This course is open to all enthusiasts who love Korean culture and are interested in learning K-pop dance.

You can find the official call for participation below and get direct access to the registration site.


Programme Introduction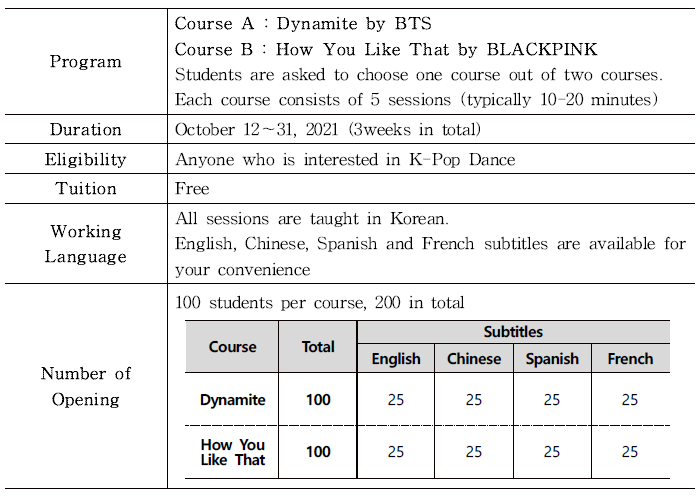 How to Register
- Deadline : Monday, 11 October, 6pm (KST)
- Registration: Online (http://k-academy.kocis.go.kr)
* Please note that applications are processed on a first-come-first-serve basis.
For Further enquiries, please contact to via by e-mail. (ihyou@kds.kr)