LKFF 2018 Teaser Screening: Claire's
Camera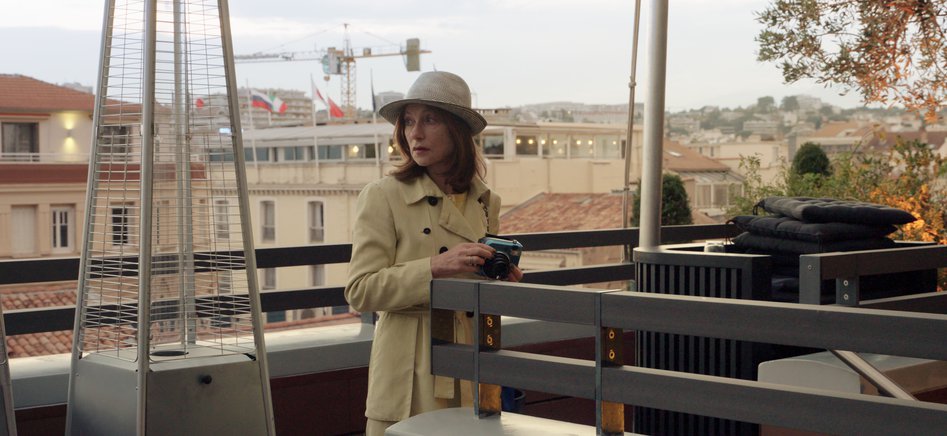 LKFF 2018 Teaser Screening: Claire's Camera
Acclaimed director Hong Sangsoo returns with another humour-inflected, conversation-led drama, this time moving from the bars of Seoul to the backstreets and beaches of Cannes Film Festival.
Claire's Camera sees The Handmaiden star Kim Min-hee take the role of a film-sales assistant abruptly dismissed from her job, right in the middle of the festival. Having been given only the vaguest reason for dismissal by her boss - a supposed lack of 'honesty' - the young woman is left to ruminate on her situation within the film-focused atmosphere of the French town. Enter noted actress Isabelle Huppert (Elle), a holidaying music teacher with a wandering eye and an instant camera that will come to connect the dots between the wronged assistant, her former boss, and the film director at the heart of the friction.
The unique production of Claire's Camera had shooting take place on location in Cannes just as the festival's 2016 edition was beginning. Filmed around the hectic schedules of lead actresses Kim Min-hee and Isabelle Huppert, the actual marketing booth for Hong's work was used for the set, lending a meta quality to this filmic project.
Hong, a firm favourite of Cannes, has been a regular attendee since 1998, having had multiple films in Competition and picking up the prestigious Un Certain Regard Prize for his 2010 entry Hahaha. He's no stranger to the London Korean Film Festival either, with his last two films The Day After and Yourself and Yours playing as the Opening and Closing films in 2017 and 2016 respectively. There's good reason why Hong is such a favoured director by festivals and critics; whether familiar with his work or not, the languid pacing and breezy atmosphere of Claire's Camera will come as welcome relief to the bluster of the summer blockbuster season.
Director: Hong Sang-soo
Cast: Isabelle Huppert, Kim Min-hee, Chang Mi-hee, Jung Jin-young