LKFF 2018 Press Launch & Teaser Screening: A Tiger in
Winter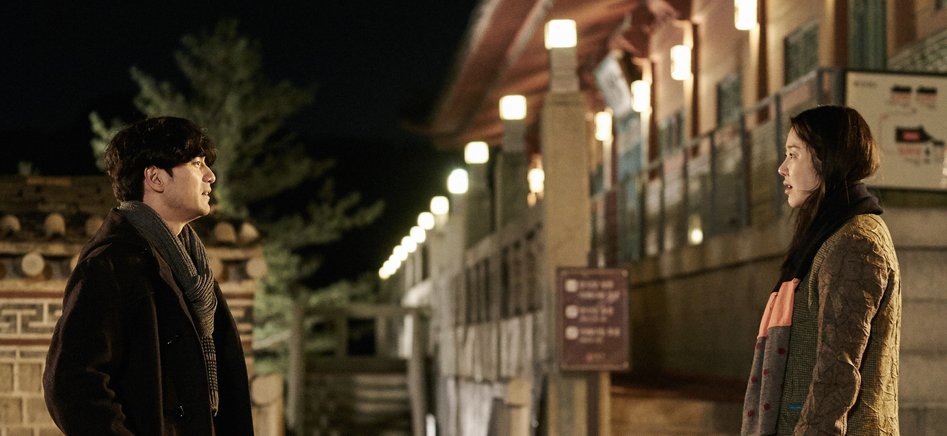 A Tiger in Winter
Lee Kwang-kuk returns with his third title, A Tiger in Winter, a compassionate look at the perils and frustrations of creative inertia, as two writers seek to plough through their creative block.
On the same day a tiger escapes from the local zoo, Gyeong-yu, a feckless writer (Lee Jin-uk, Miss Granny), is kicked out of his girlfriend's apartment. With nowhere to stay and the foreboding threat of a loose apex predator, he finds work as a driver for hire picking up a mixture of surly characters before coming across his ex-girlfriend, Yoo-jung, played by the inimitable Ko Hyun-jung (Woman on the Beach) in a career defining role. Now a successful writer, Yoo-jung has earned the fame that Geong-yu always strived for, though lingering inner demons leave her no happier than her struggling counterpart. The two agree to meet once again to see if the course of their future can be changed by reflecting on the past.
With the release of his third feature film, director Lee Kwang-kuk is fast becoming an LKFF favourite for his inventive narratives and intimately realised characters. The themes of creative people at a standstill is familiar territory for the director, but the linear story is a fresh break from the time shifting narratives of his previous works, Romance Joe (2012) and A Matter of Interpretation (2015). Premiered at Busan International Film Festival and selected for the International Film Festival Rotterdam, A Tiger in Winter is a melancholic and humorous drama driven by the outstanding performances of its leads and the thrill that a very large, striped cat could strike at any time.
Director: Lee Kwang-kuk
Cast: Go Hyun-jung, Kim Ye-eun, Lee Jin-wook