Growth into a Sports
Powerhouse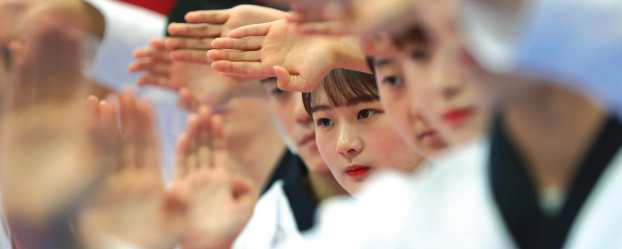 Sports
The reason why South Korea has been able to become a global sporting powerhouse is attributed to the people physically participating in a range of sporting activities along with systematic investment. It discovers talented young players and trains them scientifically, and allows them to participate in diverse games to gain practical experience. In addition, athletes who will participate in the Olympics or the World Athletics Championships are intensively trained at the separate athletic training center.
South Korea boasts highly methodical systems dedicated to sports research. Specialists in various fields from sports dynamics to psychology and physiology help athletes achieve their best possible results in competitions. The Korea Institute of Sport Science (KISS) is leading the scientific training of national athletes. KISS, formerly the Sports Science Research Center, has incorporated science and technology into training programs for various sports since its foundation. The institute separately established the Research Department of Sports Science composed of about 30 experts with the master's and doctorate degrees for the purpose of assisting the athletes in winning medals before participating in the 2016 Summer Olympics in Rio de Janeiro, Brazil.
In 1966, the Korea National Training Center, also known as the Taereung Training Center, was established in Seoul to foster national athletes. It was dedicated to the promotion of Sports Science in South Korea, consisting of training facilities including a track and field stadium for different disciplines. It was the country's cradle of national athletes for 51 years but demolished in 2017 when the Jincheon National Training Center was completed in Jincheon, Chungcheongbuk-do,
The Jincheon National Training Center, five times larger than the Taereung Training Center, consists of training facilities designed to accommodate 35 disciplines and train 1,150 athletes. It thus provides everything needed for national athletes to focus on nothing but their training programs. Located on Hambaeksan Mountain in Taebaek, Gangwon-do, the Taebaek National Training Center is also for the training of national athletes and candidates in highlands, aiming at their cardiopulmonary improvement.