Education, Research and
Industry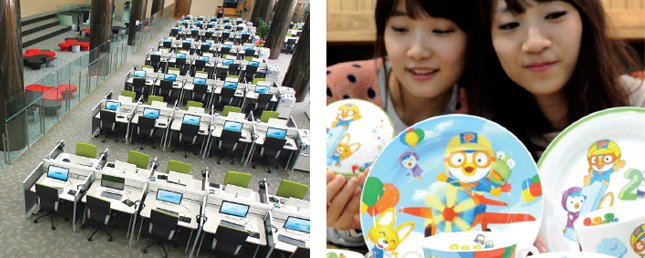 Education, Research and Industry
Education System

The Korean people have long regarded education as very important. In the process of industrialization, human resources emerged as an important factor in connection with the need to cope with scarce capital and resources more efficiently. Parents' fervor regarding their children's education has resulted in the production of a large number of well-educated people, which, in turn, has helped the country achieve rapid economic growth. The basic school system is composed of kindergarten (1–3 years), elementary school (6 years), middle school (3 years), high school (3 years), and university (4 years). There are also junior colleges (2 or 3 years) and graduate schools (for masters and PhD degrees).

All South Koreans are required to finish middle school under compulsory education. Since 2013, the government has provided child care subsidies for young children aged up to five years.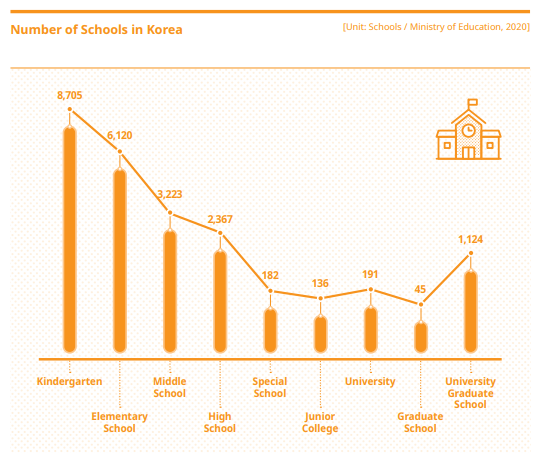 High Educational Competitiveness
Thanks to the remarkable education system and the high regard for education, the country has many skilled people in virtually all sectors. Korea's universities produce talented young people specializing in basic science, including physics, and other major sectors, such as electronics, mechanical engineering, business management, economics, and accounting. Many educated adults can make themselves understood in English, some of whom can speak another foreign language. At present, the widespread availability of vocational education sessions at high schools helps students obtain qualifications in specialty areas.

According to the OECD's Programme for International Student Assessment (PISA), South Korean students display a high level of academic achievement in reading, mathematics, and science. The PISA 2018 results showed that Korea was among the highest ranked OECD countries, ranking 2nd to 7th in reading, 1st to 4th in mathematics, and 3rd to 5th in science.


R&D Investment

South Korea has a large number of talented people engaged in cutting-edge research. Government-funded research institutes for basic science research, universities, and many world-leading corporations are dedicated to a vast range of projects from basic research to the development of advanced technologies and new commercial innovations.

In recent years, more research and development projects have focused on the fields of the Fourth Industrial Revolution, including artificial intelligence (AI), electronics, computers, the Internet of Things (IoT), and big data.

As of 2018, the total number of researchers in South Korea stood at 514,000, showing a high-level equivalent to 14.7 per 1,000 of the economically active population. Their activities result in numerous patent applications, both at home and abroad.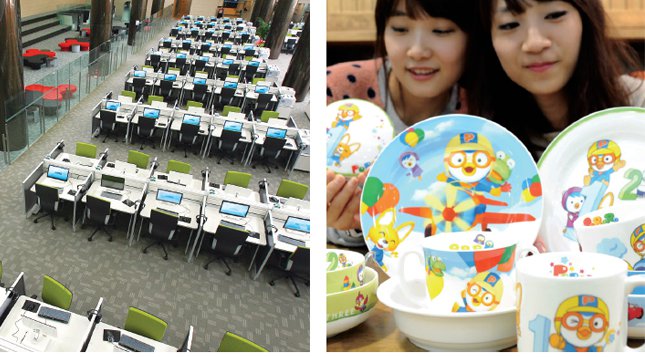 Sophisticated Information Society

South Korea is a leading powerhouse in information and communication technology. It is a country full of dynamism. It became the first country in the world to commercialize the CDMA and WiBro technologies as well as established nationwide 4G Long-Term Evolution (LTE) networks. In March 2019, South Korea launched the world's first nationwide 5G mobile networks.

These sophisticated information and communication technologies have led changes in diverse social sectors, including the innovation of government administration. With the help of such advanced technologies, the procedures for reporting a baby's birth, moving home, or registering a person's death are handled more efficiently.

In addition, two-way communication systems based on social networking services (SNSs) allow the government to provide useful information for the people, who, in turn, can report any inconveniences in their lives to their government. In 2018, the number of exports of South Korea's e-government systems totaled 201, whose value reaches USD 258 million.

According to the 2020 UN E-Government Survey, South Korea ranked second, following Denmark. In the same survey of 2010, 2012, and 2014, South Korea ranked first.

The expansion of advanced communication infrastructure and the increased distribution of mobile devices have actualized global communication in real time, thus drastically transforming the conventional exchange information systems.

KakaoTalk, a smartphone messenger app developed in South Korea, is an indispensable platform when it comes to digital communication among South Koreans. Also, many of them actively utilize social networking services such as Instagram and TikTok.

A podcast, another form of social networking service, is establishing a new area in the communication (broadcasting) sector. Now, social networking services are exerting influence even over politics through the formation of public opinion, in addition to its inherent functions such as the delivery of information or entertainment.


Changes and Vision

South Korea is rapidly changing into a knowledge-based society, thus prioritizing human resources. In a knowledge-based society, human capital is more important than natural resources or industrial production, and humans are the barometer of national competitiveness.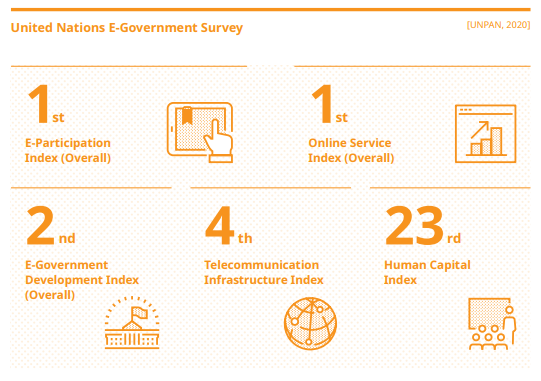 In South Korea, the development of creative good-quality cultural products, in which human resources are combined with cultural resources, is viewed as an industrial sector that will play a leading role in the 21st century. The representative examples of the country's successful items as cultural products include not only K-pop, enrapturing the world, but also TV dramas such as Kingdom and Crash Landing on You, and TV animations for infants such as Pororo.

According to the United Nations Development Programme (UNDP), the country's Human Development Index (HDI) is rising, apparently as a result of the growing emphasis on investment and the development of human resources as key actors of creative industrial sectors. The Human Development Index (HDI) is a composite statistic of the life expectancy, education, and income indices used to rank countries into four tiers of human development. In 2018, South Korea's HDI came to 0.906, ranking 22nd among 189 countries.